Happy Friday, y'all!  Welcome to Playground Parkbench, and this week's installment of We Love Weekends.  If you've never been here before, I'm Meghan, the Playground Parkbench Guru – SAHM to two girls, Big M and Lil' M, almost 4 and almost 2, and 7 months pregnant with M3, our first boy.  I share parenting tips, mommy sanity savers, at-home activities for kids, and informed by former career in finance, financially savvy tips for the household CEO.  Each week, I team up with 4 of my fellow bloggers to bring you We Love Weekends, where bloggers from around the globe share their best family friendly content, and we feature our favorites from the past week.  This week, I'm featuring three simple crafts for kids – simple only in terms of materials, but bursting with creativity, fun and entertainment.
---
Featured Simple Crafts for Kids
This week's featured posts all share the following in common: they use simple, basic and affordable materials, which you likely already have in your home to create a super unique and creative activity for kids.
First up, we love Sandal Art from Munchkins and Moms.  It just screams summer – flip flops, paint, crafting outdoors.  Your kids are sure to get loads of sensory entertainment from this one, and even create a unique, textured masterpiece while they are at it!
Next, I have a total obsession with trash to crafting treasure, so it is no surprise that I adored these Egg Carton Ladybugs from One Little Project.  A little paint, a few simple crafting accessories and your recyclable becomes a cute little critter.  Reminds us of one of our past favorites – Egg Carton Bumble Bees from Nemcsok Farms.  If you too enjoy a good trash to crafting treasure activity, be sure to follow our Bubble Wrap, Cardboard Box, Egg Carton, Paper Plate and TP Roll boards on Pinterest!
And last but not least, another awesome, but simple craft from Little Worlds, Big Adventures, that doubles as a great imaginative play accessory: Fairy Hair Braids.  All her posts make me want to be a kid again in her house!
Looking for a few more simple craft options?  You might also enjoy…
In search of more Crafts for Kids? You can find all our posts here. Did we miss one of your favorite posts from last weekend?  Be sure to check out all the new content shared this week at the end of this post!
---
We Love Weekends Co-Hosts
We Love Weekends is brought to you each week by 101 Things to do with the Kids, Peakle Pie, Playground Parkbench, Something2Offer and Witty Hoots.  Please visit my co-hosts, check out their featured posts from last weekend, and follow them on social media.
Facebook • Pinterest • Twitter • Google+
Facebook • Pinterest • Twitter • Google+
Facebook • Pinterest • Twitter • Instagram
Facebook • Pinterest • Twitter • Instagram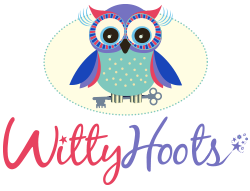 Facebook • Pinterest • Twitter • Google+
Be sure to follow my We Love Weekends Pinterest board, where you will find all of the posts I have featured as well as my and my fellow co-hosts weekly posts!
Follow Meghan @ PlaygroundParkbench's board We Love Weekends on Pinterest.
---
We Love Weekends Link-Up
Now, for the link-up!  Bloggers, please share your favorite activities, recipes, adventures and anything else that shows why YOU Love Weekends!  All linked posts will be displayed across all co-hosts' blogs, and our favorites will be featured and pinned.  Be sure to take a look around, check out the content from your fellow bloggers and leave a note to say #WeLoveWeekends!If you are not a blogger, feel free to check out all the great family-friendly content shared from kid-bloggers everywhere to see why We Love Weekends!
Thanks for sharing your blog posts with all of us!  By linking up you give my co-hosts and me permission to use a picture from your post to feature individually or as part of a collage our sites or through social media sites such as Facebook or Twitter.  Pictures will only be used to feature the post that you shared and will always contain a link directly to your blog.