Expand your study of Art History for Preschoolers with more hands-on exploration featuring 15 Matisse art projects for kids.
When we first started our exploration of Art History Kids, we began with Matisse. His use of vibrant colors and large geometric shapes – whether in his early years painting or his later years with cutouts – are captivating to art lovers of all ages. It also makes for great inspiration for even the youngest of artists and excellent practice with scissor skills for preschool hands.  Check out some of our favorite Matisse-inspired activities for kids, as well as great books to teach your kids about Matisse.
---
15 Matisse Art Projects for Kids
Henri Matisse (1869 – 1954) is wildly considered to be one of the leaders of the Modern Art movement. At the turn of the 20th century, his post-Impressionist style characterized by abstract forms and bold color initially earned him the label of Fauve (wild beast). He was known as a printmaker and sculptor, but most of all as a painter.
Matisse Art Projects for Kids with Paint
Matisse went to school to be a lawyer. He only began painting in 1889, when his mother brought him a set of paints while he was recovering from appendicitis. He abandoned his law career and moved to Paris to study art. He joined with a group of artists who led the short-lived Fauvist movement from 1900 – 1910.
Their use of bold colors with no regard for a subject's natural colors earned harsh criticim in his day, but many of his most famous paintings are from this period. His use of vibrant color and distinctive shapes make these early works a great source of inspiration for early artists.
Hello, Wonderful's Big Canvas Art Painting with Kids is inspired by Matisse, with bold colors and organic shapes. In one of our first Art History for Kids projects, we used Matisse Goldfish to recreate a masterpiece by breaking it down into basic geometric shapes and colors that even a preschooler can tackle.
Matisse's varies styles and use of color is also great inspiration for exploring painting techniques and studying both organic and geometric shapes, as depicted by A Lively Hope's Henri Matisse: Art for Kids.
Matisse Art Projects for Kids with Cutouts
In his later years, Matisse suffered from stomach cancer. He was confined to bed and a chair, limiting his ability to paint and sculpt. It was during this period that he created a new medium using cutout collages. His assistants would paint sheets of paper that he then cut into shapes of varying sizes and arranged into dimensional collages – a cross between painting and sculpture.
Our very first Art History for Kids activity worked on scissor skills, encouraging my preschooler to Paint with Scissors as we explored vibrant cardstock cutouts, inspired by Matisse. This is a great basic activity, replicable by kids at any age. Nurture Store explores cutouts similarly, with a little added structure using Henri Matisse's The Snail for inspiration.
For a more independent set-up, we love this large scale magnetic wall for a Paper Cut-Out Collage by Buggy and Buddy that can be a group effort and changed repeatedly. You can even explore Matisse Inspired Art with toddlers with this simple sensory bin set up!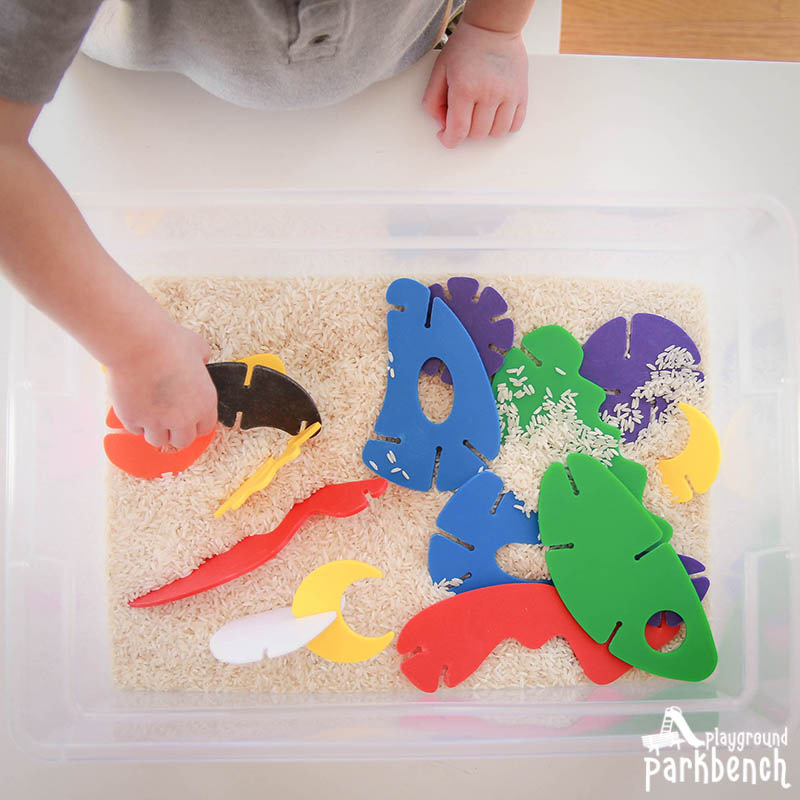 Add more variety to  your collages (and more homage to Matisse) by using varied colored backgrounds for Kids' Matisse Inspired Collages by Pink Stripy Socks. And if you really want to get authentic, Wilder Paint Splatters actually paints their own paper for the cutouts in their Marvelous Matisse Cut Outs project.
For older kids, we love the way Art Projects for Kids uses Matisse Collage to push young artists out of their comfort zone by encouraging laying and creating dimension in their collages. And last by not least, Art Bar Blog (one of our all-time favorite art for kids blogs) puts all aspects of Matisse collages together in her Kids Study Matisse activity – painting your own paper, cutting your own shapes both geometric and original, and layering your cutouts to create dimension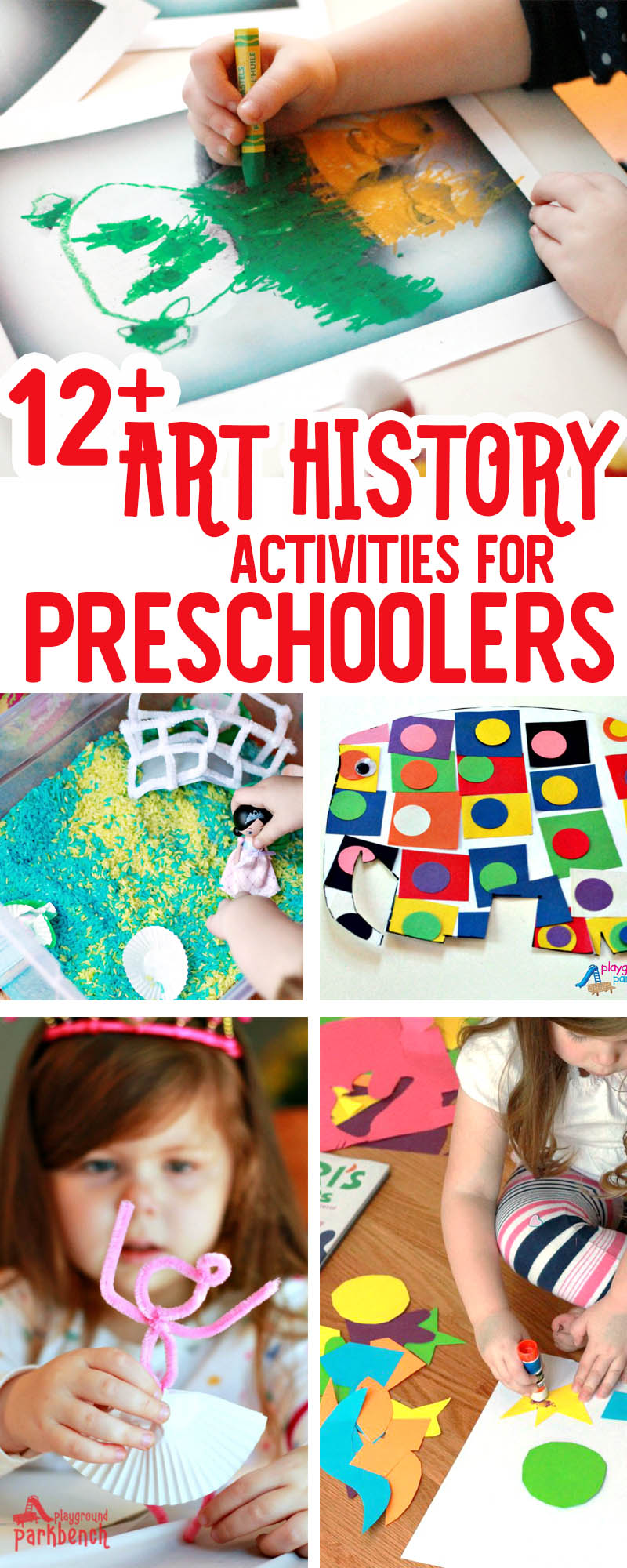 More Matisse Inspired Hands-On Activities for Kids
Art doesn't always have to inspire like art! We also love crafts, hands-on learning activities and art projects for kids all inspired by Matisse.
The water play and bathtub activities are great ways to expose even babies and toddlers to Matisse!
---
Does your child enjoy art and art history? What are your favorite resources to explore art together? What is their favorite painting or art museum? Which Matisse activity will you try first?
Love it? PIN THIS!