We all have one. Famous artists, children's authors, preschoolers and parents – everyone has a favorite color. What does your favorite color say about you? Why do you love your favorite color? Use your child's favorite color as the basis for science, art, early literacy and more with this awesome list of color activities for preschoolers, including a FREE printable to explore their favorite color.
---
What does your favorite color tell us about you?
There's a whole science, psychology and centuries of symbolism behind different colors. But for preschoolers, their favorite color is one of the first ways they express their sense of identity and individuality. Whether it's the crayon they always choose first, the only color shirt they will wear, or the color they want you to paint their room, a favorite color is part of your preschooler's unique personality.
Beloved author Eric Carle recently teamed up with 14 of his favorite children's author and illustrator friends to publish What's Your Favorite Color?
, with beautiful illustrations and insights into their favorite colors. This is the perfect book to share with preschoolers to encourage them to explore, share and create their favorite colors.
What's Your Favorite Color Activities for Preschoolers
A great way to get to know your preschooler's personality is by asking them open ended questions. A simple question like What's your favorite color? may only elicit a single word answer. But ask them to tell you why and you'll be amazed at the creativity and thought behind their response! My 3 year old's favorite color is pink because "it's the color of princesses, ballerinas and her best friend's favorite color."
Grab this FREE favorite color printable at the end of this post to explore your child's favorite color and gain insights into their personality, while also encouraging their early literacy skills. They can use words, draw pictures or dictate their answers to you to fill in each box. This also makes for a great milestone marker – complete this page with them every year to see how their tastes and skills evolve.
More Color Activities to Explore
Leverage your preschooler's love for their favorite color and explore all colors through science, art, games and more.
Color Mixing Activities
No matter your age there is something truly fascinating and magical about color mixing. There are many color activities for preschoolers to explore primary and secondary colors. You can mix colors with playdough, simple water and food coloring, mix it up with colored ice cubes, paint, and more.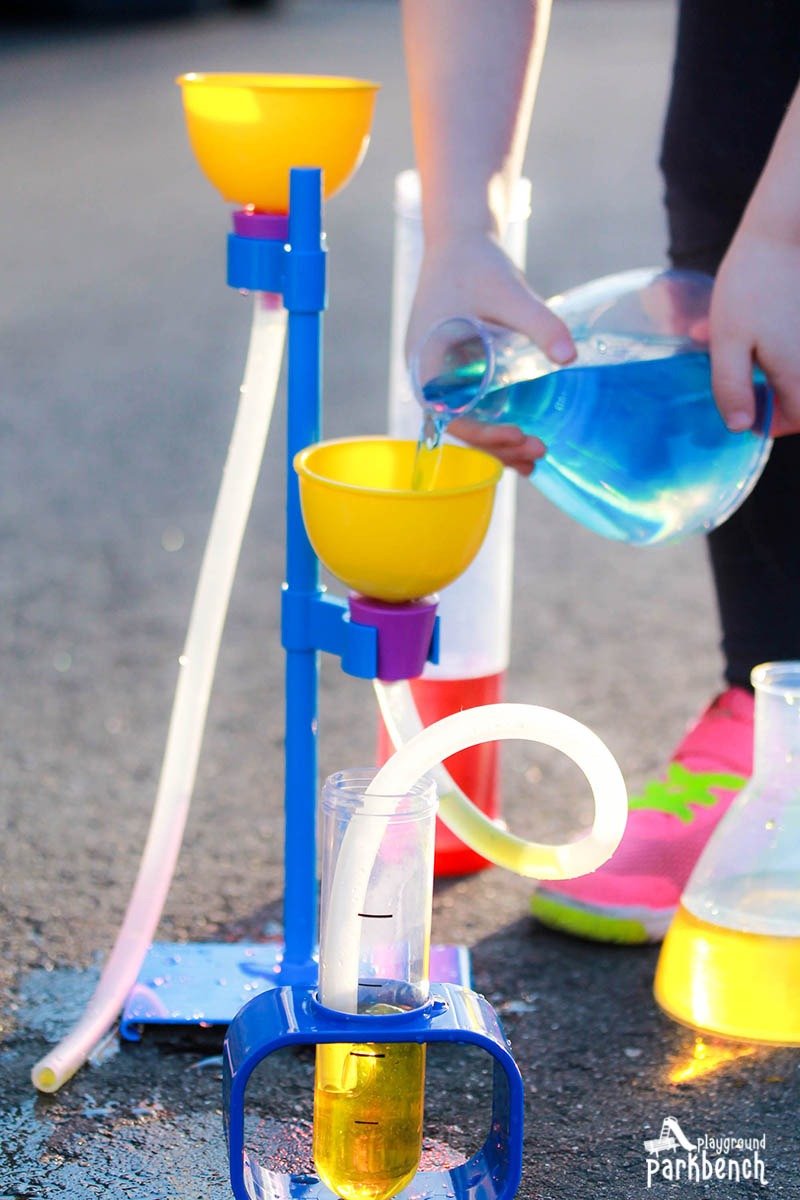 Choose your color mixing activity and choice and challenge your preschooler to mix their favorite color!
Color Games for Kids
Color is one of the first things preschoolers can consistently recognize and identify – which makes it the perfect basis for learning games. One of our early learning game favorites is this simple color matching activity. Once they have mastered that, kick it up a notch to play a life-sized board game or Candyland
.
We also love this Guess the Color Game for kids from Sunny Day Family. And this quick and easy Color Scavenger Hunt from I Heart Crafty Things.
Explore Colors with Art
Of course no exploration of colors would be complete without art activities for preschoolers. Our friends at Craftulate explore colors with Splat Painting with Cotton Balls, while Fun with Mama paints the rainbow with q-tips – be sure to grab her printable template. You can even introduce tints and shades, by adding black and white to any paint color of your choosing, like we did in this Van Gogh inspired painting for preschoolers.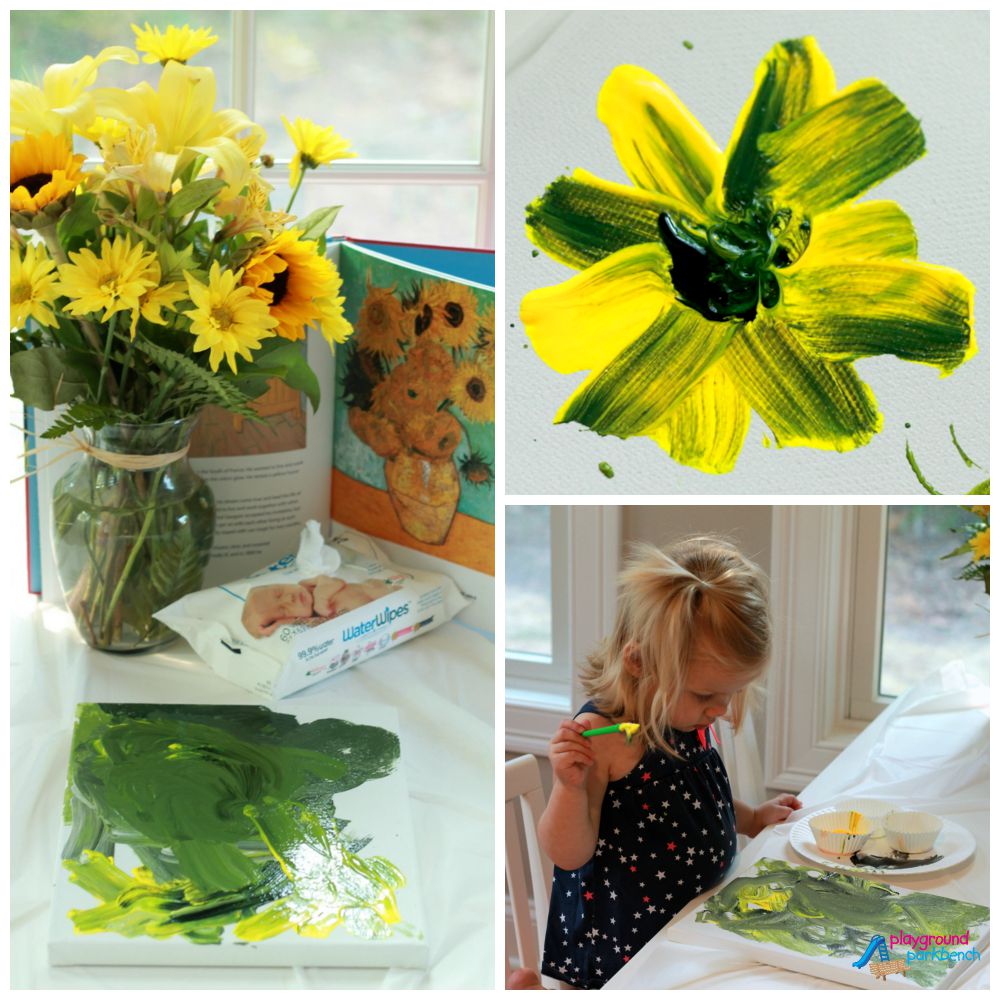 Color Sensory Play
Color isn't just about what you see – as our FREE printable highlights, we associate color with smells, tastes and even feelings. Explore color with all your senses using this quick and easy Favorite Color Sensory Bin from Busy Toddler or these simple Favorite Color Discovery Bottles from Moms & Crafters. Or let them get their hands in color with colored ice sensory play.
Our favorite books about colors
A great way to launch all of these studies of colors is by starting with a picture book. You can start with Eric Carle's newest book, What's Your Favorite Color?, and then move on to some of our other favorite children's literature featuring colors. What's your favorite color book to share with your kids?
What's Your Favorite Color? Printable Color Activity for Preschoolers
This one-page favorite color FREE printable is the perfect follow-up activity to Eric Carle's latest book, What's Your Favorite Color? Carle and 14 fellow children's authors and illustrators, tell the story behind their favorite colors with vibrant illustrations to match. And now your little learner can do the same.
Encourage them to depict their favorite color using all of their senses and imagination – they can illustrate their answers, dictate responses to you or, for older children, they can write responses in each box. Add to your cart below, complete the checkout process (don't worry – no charge!), and download your printable instantly from the order confirmation page.
---
What's your favorite color? Has it changed over time? How is it reflected in your daily life… if you took one look in my closet it would be abundantly clear my favorite color is blue! If you love this post, be sure to check out all our Book-Inspired activities here. You can find them all and more on my Read! Read! Read! board on Pinterest.
Love it? PIN THIS!