This post was sponsored by Crayola as part of an Influencer Activation for Influence Central and all opinions expressed in my post are my own.
This might be the most nerve-wracking week of the entire year. It's the week our school district sends the email blast announcing classroom teachers. Last year was our first experience with it, as my oldest was starting kindergarten. We received a name in the mail, a date for bus orientation, and I watched her walk down the hall on the first day of school, entrusting her to a woman I had never met yet who would end up making the most amazing impact on the start of her educational journey. There is no amount of thanks that would ever be enough to repay her… but with the help of Crayola's Thank a Teacher contest, I'm sure going to try!
---
Nothing Can Ever Repay A Great Teacher
There is no way to repay the incredible teachers out there. The ones who love and care for our babies as if they were their own. Who often have greater patience for their thirst for knowledge and spiritidness than even we do as parents. And when my oldest daughter entered kindergarten last year, her teacher had big shoes to fill.
My mom is a retired kindergarten teacher. I spent years watching her prepare for the start of every school year, as though it was her first; her passion for lighting a fire for learning in a new roomful of little minds more alive with every passing year. I knew what a great kindergarten teacher was.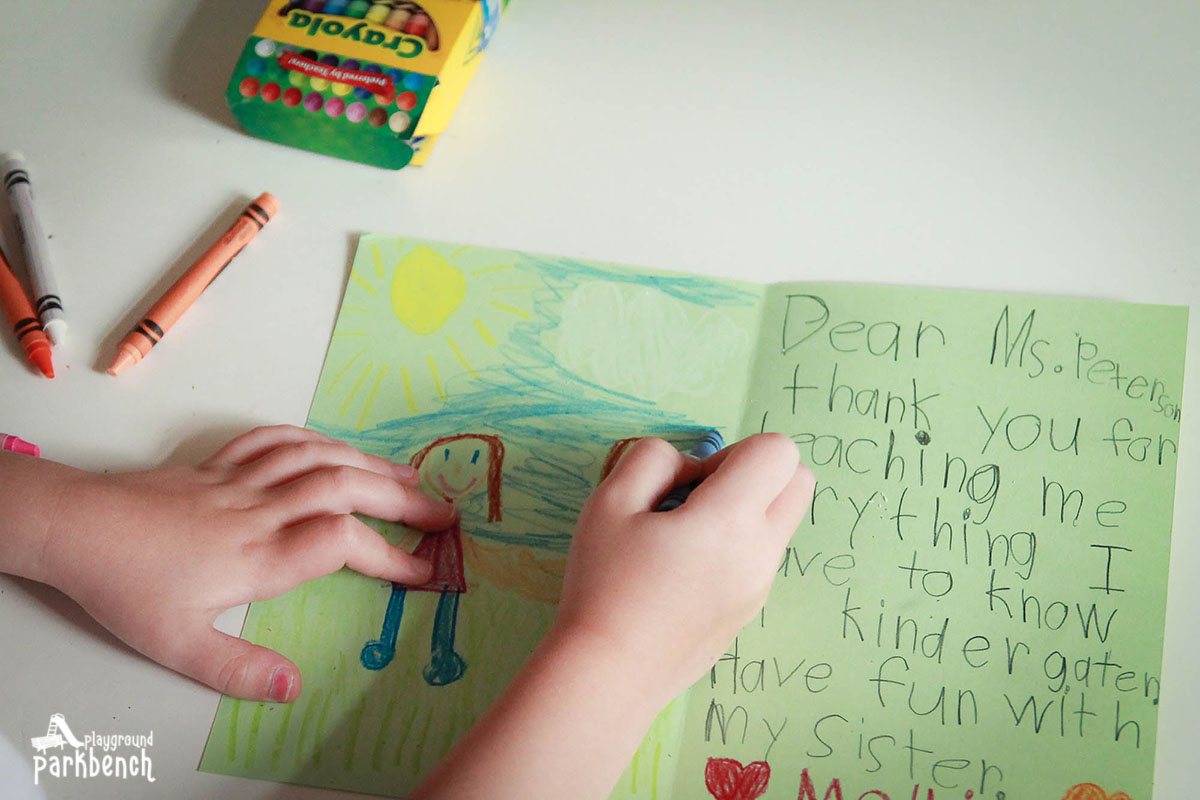 Her teacher, Mrs. Peterson, filled those big shoes. She "got" my kid. She challenged her academically, encouraged and supported her emotionally, and helped her power through her anxiety and fear of making mistakes. I was blown away by how much she grew in a single year. She loved school going into kindergarten, and coming out? She loved learning.
But You Can Write Thank You Notes for Teachers
At the end of the school year, she wrote a sweet thank you note for her teacher. And when she gave it to her, I was struck by what her teacher said in reply. No gift means more to her than the handwritten notes she receives from her students, and that she keeps them all.
No gift means more to her than the handwritten notes she receives from her students
This week, we lived through the nerve-wracking week of waiting classroom teacher assignments again. Wevwere so excited to learn that my second daugther will have Mrs. Peterson for kindergarten this year too! In an instant, all her nerves of starting school were erased. And my oldest? She couldn't wait to write another thank you note for her old teacher to send to school with her little sister.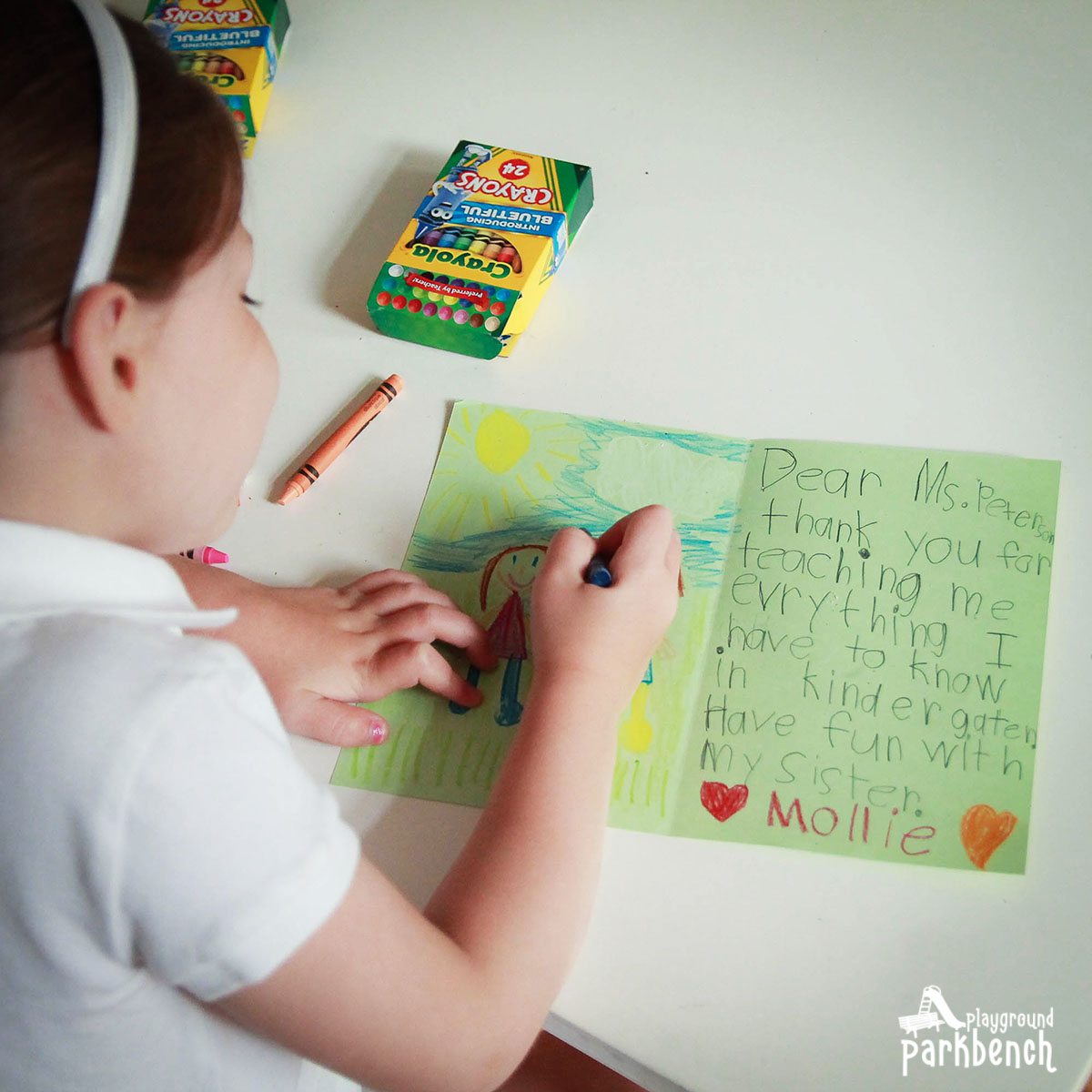 Crayola Thank a Teacher Contest
This time, I entered her handwritten thank you note for her teacher to Crayola's Thank a Teacher contest. Upload your child's handwritten thank you note by 8/25 and enter to win the Crayola Thank A Teacher contest too! You can even have Crayola email it to your child's teacher too.
Crayola will award 10 finalists with prize packs including:
$10,000 classroom makeover for the teacher
One year supply of Crayola products for the school
$1,000 scholarship for the student
$1,000 gift card for both the teacher and school
Free CreatEd seminar for the school
One grand prize finalist will have his or her thank-you note featured on a special box of Crayola Crayons this holiday season!
In addition, a weekly sweepstakes will run through the end of the contest, with a chance to win $500 gift cards for entrants and their teachers. Don't miss the deadline – contest ends Saturday, August 25th!
---
I can still remember many of my teachers who made their marks on my academic experience, even decades later. Has your child had a teacher who made a difference in their life? For more ways to support your teacher this year, check out 15+ Ways to Be a Classroom Hero by Parent Volunteering and Back to School Gifts for Teachers.
Love it? PIN THIS!