Description
Need some Easter gift ideas? Give the gift of life – the ultimate symbol of the Easter season – with these printable seed packets.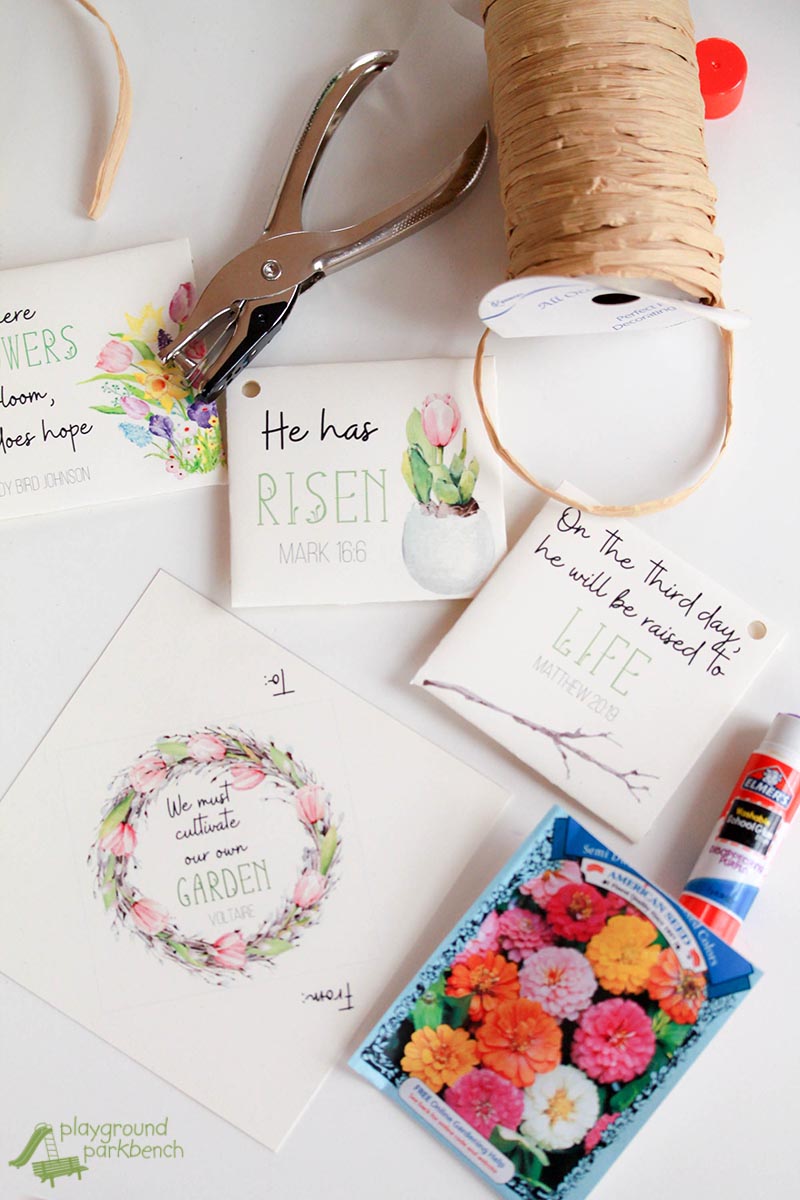 Biblical Seed Packets for Easter
The biblical seed packet collection features 6 unique printable seed envelopes. They are printed two to each page, and include a page of directions for assembly. Cut them out, fold along the dotted lines and glue to assemble. Add seeds and give them as small gifts for the Easter season.
The Biblical assortment includes 4 Bible passages and 2 quotes:
"On the third day, he will be raised to life" Matthew 20:19
"He has risen" Mark 16:6
"For as the soil makes the sprout come up and a garden causes seeds to grow, so the Lord will make righteousness and praise spring up before all nations" Isaiah 61:11
"Though it is the smallest of seeds, yet when it grows, it is the largest of garden plants and becomes a tree" Matthew 13:32
"God Almighty first planted a garden" Francis Bacon
"The best place to find God is in a garden" George Bernard Shaw
Affordable Easter Gift Idea
This makes a super affordable Easter gift idea to make for groups, like your Sunday school class or all the children at your Easter Sunday gathering. It's also a great addition to a garden-themed Easter basket! Hand out as standalone seed packets, or affix them to a small pot with dirt to make your own growing kit.
---
See our Easter gift ideas from these printable seed packets or check out the DIY Secular Seed Packets for Easter, featuring 8 spring and garden quotes.