Happy Friday!  And into the second week of May, it seems our Spring has ended and Summer has arrived… but after our interminable Winter this year, I'm not complaining.  Instead, we've been making the most of the beautiful weather and enjoying lots of fresh air and sunshine.  We Love Weekends is an opportunity for bloggers to showcase their great family-friendly content, while giving our followers access to awesome activities, crafts, recipes and more from across our kid-blogger network.  Be sure to check out our great features from last week, and scroll to the bottom for all of the new posts shared this week!
Last Weekend
The highlight of last weekend, hands down, was Big M's Trike-A-Thon.  The annual event is one of the biggest fundraisers for her preschool.  All the students collect pledges from family and friends.  Then, last Saturday, on a perfect sun-filled Spring day, they all met at the school parking lot with their tricycles, bikes and helmets.
The local police gave a lesson on bike safety, checked their helmets and started them off.  They pedaled their little hearts out doing laps around the parking lot, collecting lap stickers on their helmets, and a final few (Big M included) had to be coaxed off the course after more laps than any of us could count to finally come and eat.  The day culminated in a great potluck picnic, gold medals were awarded to all the participants, and the kids got to play on the playground too.
Everyone had a great time, and most importantly, more than $1,000 was raised for our preschool.  For more great school fundraising ideas, be sure to check out my post on School Fundraisers.
---
My Favorite Posts of the Weekend
Each week that passes, we get even more contributors and more amazing content.  My favorites this week all had vibrant, colorful images that just scream Spring and family-fun!
From Non Toy Gifts, I loved these Giant Coloring Map and Crayons as a gift idea.  I can't wait to check out all the options available – it will make for great wall decor in the girls' new playroom.
Hands On As We Grow shared a beautiful, Spring-themed Nature Sensory Bag, which doubles as a suncatcher.  My 3.5 year old loved that it's made with real flowers.
And last, but not least, this Origami Paper Flower Wreath from Hodge Podge Craft brought back great memories from my own childhood.  I definitely had an Origami-obsession phase, and while my girls are still a little young for it, I can't wait to introduce them to in a couple years.  And not to worry, there's even a video how-to for making the flowers!
What were some of your favorites from last weekend?  Share them and this week's favorites across social media with #WeLoveWeekends!
---
We Love Weekends Co-Hosts
We Love Weekends is brought to you each week by 101 Things to do with the Kids, Peakle Pie, Playground Parkbench, Something2Offer and Witty Hoots.  Please visit my co-hosts, check out their featured posts from last weekend, and follow them on social media.
Facebook • Pinterest • Twitter • Google+
Facebook • Pinterest • Twitter • Google+
Facebook • Pinterest • Twitter • Instagram
Facebook • Pinterest • Twitter • Instagram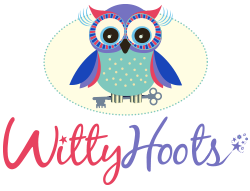 Facebook • Pinterest • Twitter • Google+
Be sure to follow my We Love Weekends Pinterest board, where you will find all of the posts I have featured as well as my and my fellow co-hosts weekly posts!
Follow Meghan @ PlaygroundParkbench's board We Love Weekends on Pinterest.
---
We Love Weekends Link-Up
Now, for the link-up!  Bloggers, please share your favorite activities, recipes, adventures and anything else that shows why YOU Love Weekends!  All linked posts will be displayed across all co-hosts' blogs, and our favorites will be featured and pinned.  Be sure to take a look around, check out the content from your fellow bloggers and leave a note to say #WeLoveWeekends!
If you are not a blogger, feel free to check out all the great family-friendly content shared from kid-bloggers everywhere to see why We Love Weekends!
Thanks for sharing your blog posts with all of us!  By linking up you give my co-hosts and me permission to use a picture from your post to feature individually or as part of a collage our sites or through social media sites such as Facebook or Twitter.  Pictures will only be used to feature the post that you shared and will always contain a link directly to your blog.