Happy Friday!  It's that time of the week again – where I share all about my weekend and bloggers from around the web link up their best family-friendly content to make you and your family love the weekends too!
Last Weekend
Here in the US, last weekend was a long, three-day weekend.  Monday was Memorial Day, a day we honor and remember all those men and women who have lost their lives in service to our country.
For many, it also marks the unofficial first weekend of Summer.  Pools open for the season, our neighborhood beach was packed all 3 days, and families bring out their grills for the first of many summer BBQs to come.  We were no different.
While Daddy grilled burgers, the girls played outside – Lil' M is officially obsessed with watering everything, including herself, and Big M, has finally mastered the art of blowing her own bubbles!
And of course, no summer weekend would be complete without a walk to our favorite neighborhood ice cream shop!  Lil' M required a costume change before dinner, having watered herself to death.
---
My Favorites from Last Week
My features this week all share a common theme: Schools out for the Summer!  Am I the only one who always hears that song in my head when they say that?!?  For many, Memorial Day also signals the end of the school year (or almost anyway).  Last week's favorites all share the spirit of the end of the school year and the start of long, fun-filled days of summer.
First up, from Brain Power Boy, Fun & Free Summer Activities featuring Store Programs.  This is the first in a 3 part series – we can't wait to see what else she has to share!  I featured a few of these store programs in my post, Free Activities for Kids Nationwide earlier this year, but there are definitely some new ones you should check out as well, especially for older kids!
Next, summer cannot officially begin without paying homage to our amazing teachers who care for and shape the minds and hearts of our kids all school year long.  Nemcsok Farms shares a great guide for the Top 10 Teacher Appreciation Gifts.  I think the customized wine labels and seed bombs are among my favorites!
And finally, I LOVE this Ultimate Guide to Summer Sidewalk Chalk from Cutting Tiny Bites.  At our house, nothing says summer like sidewalk chalk.  After water play, it is probably the girls absolute favorite outdoor activity.  With 50+ different DIY recipes, games, projects and more, you can choose a different chalk activity for nearly every day of the summer.  I'm pretty sure we need all of those chalk supplies listed at the end, especially the chalk tatoos and stencils and the bike attachment!
Be sure to pay a visit to all my featured bloggers, and let them know how much their post says #WeLoveWeekends!
---
We Love Weekends Co-Hosts
We Love Weekends is brought to you each week by 101 Things to do with the Kids, Peakle Pie, Playground Parkbench, Something2Offer and Witty Hoots.  Please visit my co-hosts, check out their featured posts from last weekend, and follow them on social media.
Facebook • Pinterest • Twitter • Google+
Facebook • Pinterest • Twitter • Google+
Facebook • Pinterest • Twitter • Instagram
Facebook • Pinterest • Twitter • Instagram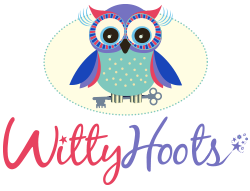 Facebook • Pinterest • Twitter • Google+
Be sure to follow my We Love Weekends Pinterest board, where you will find all of the posts I have featured as well as my and my fellow co-hosts weekly posts!
Follow Meghan @ PlaygroundParkbench's board We Love Weekends on Pinterest.
---
We Love Weekends Link-Up
Now, for the link-up!  Bloggers, please share your favorite activities, recipes, adventures and anything else that shows why YOU Love Weekends!  All linked posts will be displayed across all co-hosts' blogs, and our favorites will be featured and pinned.  Be sure to take a look around, check out the content from your fellow bloggers and leave a note to say #WeLoveWeekends! If you are not a blogger, feel free to check out all the great family-friendly content shared from kid-bloggers everywhere to see why We Love Weekends!
Thanks for sharing your blog posts with all of us!  By linking up you give my co-hosts and me permission to use a picture from your post to feature individually or as part of a collage our sites or through social media sites such as Facebook or Twitter.  Pictures will only be used to feature the post that you shared and will always contain a link directly to your blog.