Happy Friday!  That means it's time for our favorite weekly link-up, and more importantly, time for the weekend… hopefully all the content shared by our fellow kids' activity bloggers will give you some inspiration to make the most of your weekend!
Last Weekend
Along with the rest of America, we celebrated Mother's Day last weekend.  It was a nice, peaceful weekend at home.  Sunday, I got taken out for breakfast, and then, the highlight of the weekend, we had our first beach day of 2015!  The beach is my happy place – any beach, anywhere, with the sand between my toes and the sound of the waves lapping the sand.
We are super fortunate to live walking distance from the beach… and also around the corner from the best, homemade ice cream place on the planet.  So of course we also had to stop in for ice cream on the way to the beach.
And the Ms were so adorable in their matching suits, they were asked to talk about their ice cream for a local commercial.  Big M's response? "Sure, I'll do 'momercial'!"  She declared her ice cream to be "Delicious!", even striking a camera-ham pose and proudly hoisting up the product.
Just before this shot, she dropped her ice cream cup upside down on the ground… but meltdown was averted as she was quickly served up a fresh cup on the house.  And happily shared her second scoop with Lil' M!
Finally, all the ice cream fully consumed, it was time to hit the beach.  I hope all of you had a wonderful Mother's Day weekend too!
---
My Favorites from Last Week
To pick my favorites from all the great content shared last week, I went with a theme… Smells Like Summer!  Summer may not quite be here officially yet, but these posts, lots of sunshine and time in the great outdoors sure makes it feel close.
Nothing quite says summer like baseball season.  I know the fields around us are full all week long with kids practicing and playing America's greatest past time.  So I'm sure there are plenty of parents out there who will appreciate Blogging Mom of 4's recipe for How to Clean White Baseball Pants.
For the younger kiddos, I really loved the simplicity and creativity of Hands On As We Grow's Dandelion Counting Race.  Both my girls love dandelions (especiallly since it's the only flower I will let them pick!), and I can't wait to try this with them.
And finally, this list of 125+ Fun Summer Activities for Kids from Do It All Working Mom is sure to keep your family occupied for this weekend, and for many summer weekends to come!
What were your favorite posts from last week?  Be sure to check out all the great contributions each week at the end of this post, and let me know your favorites by commenting!
---
We Love Weekends Co-Hosts
We Love Weekends is brought to you each week by 101 Things to do with the Kids, Peakle Pie, Playground Parkbench, Something2Offer and Witty Hoots.  Please visit my co-hosts, check out their featured posts from last weekend, and follow them on social media.
Facebook • Pinterest • Twitter • Google+
Facebook • Pinterest • Twitter • Google+
Facebook • Pinterest • Twitter • Instagram
Facebook • Pinterest • Twitter • Instagram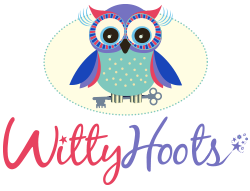 Facebook • Pinterest • Twitter • Google+
Be sure to follow my We Love Weekends Pinterest board, where you will find all of the posts I have featured as well as my and my fellow co-hosts weekly posts!
Follow Meghan @ PlaygroundParkbench's board We Love Weekends on Pinterest.
---
We Love Weekends Link-Up
Now, for the link-up!  Bloggers, please share your favorite activities, recipes, adventures and anything else that shows why YOU Love Weekends!  All linked posts will be displayed across all co-hosts' blogs, and our favorites will be featured and pinned.  Be sure to take a look around, check out the content from your fellow bloggers and leave a note to say #WeLoveWeekends! If you are not a blogger, feel free to check out all the great family-friendly content shared from kid-bloggers everywhere to see why We Love Weekends!
Thanks for sharing your blog posts with all of us!  By linking up you give my co-hosts and me permission to use a picture from your post to feature individually or as part of a collage our sites or through social media sites such as Facebook or Twitter.  Pictures will only be used to feature the post that you shared and will always contain a link directly to your blog.