Happy Friday… and welcome to May!  We Love Weekends can only get better with the onset of longer days and finally, warmer weather.  As always, bloggers, link up your best family-friendly fun, activities, crafts, and readers, check out all the great content to fill your family's weekend with fun.
Last Weekend
Last weekend was a long weekend for us – with Grandma back from wintering in Florida, the hubby and I had a long over-do date night.  We went to a concert at the local casino to see one of our favorites: Kenny Chesney!
We, the parents, spent much of Saturday recovering from our late night… but managed to fit in a few adventures with the kiddos over the rest of the weekend, including a trip to our favorite Boundless Playground and the local Natural History Museum.
---
My Favorite Posts of the Weekend
It's always so hard to pick favorites from all the great content shared each week.  This week, I picked two posts that fit with Big M's current botany fascination, and one that fits with our love of DIY toys and book-linked gifts.
If you've been following our How Does Your Garden Grow? series, you know that Big M is about all growing things these days.  The Eggshell Lorax from Rubber Boots and Elf Shoes and a Montessori-inspired Introduction to Botany for Kids from Study at Home Mama were the perfect activities to go along with our Germination Windows this week.
Our third favorite was this great gift idea from Non Toy Gifts: A Detective Kit for Boys.  We love DIY toys, and love even more activities and gifts based on books.  Anything to keep those kids loving to read!
Thank you all for sharing with us last week, and we hope you all share at #WeLoveWeekends again.
---
We Love Weekends Co-Hosts
We Love Weekends is brought to you each week by 101 Things to do with the Kids, Peakle Pie, Playground Parkbench, Something2Offer and Witty Hoots.  Please visit my co-hosts, check out their featured posts from last weekend, and follow them on social media.
Facebook • Pinterest • Twitter • Google+
Facebook • Pinterest • Twitter • Google+
Facebook • Pinterest • Twitter • Instagram
Facebook • Pinterest • Twitter • Instagram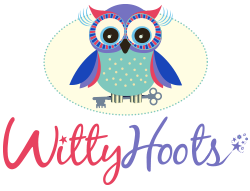 Facebook • Pinterest • Twitter • Google+
Be sure to follow my We Love Weekends Pinterest board, where you will find all of the posts I have featured as well as my and my fellow co-hosts weekly posts!
Follow Meghan @ PlaygroundParkbench's board We Love Weekends on Pinterest.
---
 We Love Weekends Link-Up
On to the main event!  Bloggers, please share your favorite activities, recipes, adventures and anything else that shows why YOU Love Weekends!  All linked posts will be displayed across all co-hosts' blogs, and our favorites will be featured and pinned.  Be sure to take a look around, check out the content from your fellow bloggers and leave a note to say #WeLoveWeekends!
If you are not a blogger, feel free to check out all the great family-friendly content shared from the bloggers to see why We Love Weekends!
Thanks for sharing your blog posts with all of us!  By linking up you give my co-hosts and me permission to use a picture from your post to feature individually or as part of a collage our sites or through social media sites such as Facebook or Twitter.  Pictures will only be used to feature the post that you shared and will always contain a link directly to your blog.