Happy Friday!  It's finally the weekend (almost) – and time for We Love Weekends.  Each week, five of us host this link party to provide our readers with great inspiration for family fun for the weekend, while also giving our fellow bloggers a chance to share their content with a new reader-base.
Last Weekend
We hosted another Open House last weekend, so much of Saturday was spent making the place look its best – including taking advantage of the beautiful Spring weather and sprucing up the outdoor beds!  Since our first garden seeds sprouted last weekend, Big M has become all about gardening.  She helped the hubby plant her favorite color flowers in the front beds, while I kept Lil' M occupied planting our potted herb garden in the back.
Such big helpers in our family!  Sunday, we had to vacate the premises, so we headed out for lunch.  We stopped to eat at a local golf club, and stumbled upon a women's college golf tournament.  Big M is all about golf since watching the Masters with the hubby, and wanted to know how she could be "on the golf team too!"  We told her it takes a lot of practice, and now she asks to play all the time so she can get "lots of practice!"
And for an even better treat, the kids' meals came with dessert – Lil' M was in heaven!
We are loving these beautiful Spring weekends, even if the temps are still a little chilly some days.  How was your weekend?
---
My Favorite Posts of the Weekend
We have been getting amazing content contributed by a diverse group of bloggers every week.  It makes it lots of fun to check out all the posts, and tough to select just three favorites.  This week, I decided to go for a little theme of sorts – since Big M is on Spring Break and had no school this week, I picked three to make our own homeschool curriculum for a day: a literacy-related craft, a fine motor skill activity to work on writing her name and a science experiment!
I chose a literacy activity by Brain Power Boy based on Lois Ehlert's Lots of Spots.  We love Lois Ehlert books, and if you are interested in even more great book-related activities, Brain Power Boy's post is part of a blog hop featuring books from authors in all 50 states!
At 3.5, Big M's scribbles are beginning to look more like letters: she loves to 'write', and is getting better at her name.  So I loved 7 Ways to Teach Children to Write Their Names submitted by Study At Home Mama.
And last, but not least, my STEM pick – since we still have lingering Easter candy, was this great post from A Little Pinch of Perfect: Testing Solubility with Skittles!
---
We Love Weekends Co-Hosts
We Love Weekends is brought to you each week by 101 Things to do with the Kids, Peakle Pie, Playground Parkbench, Something2Offer and Witty Hoots.  Please visit my co-hosts, check out their featured posts from last weekend, and follow them on social media.
Facebook • Pinterest • Twitter • Google+
Facebook • Pinterest • Twitter • Google+
Facebook • Pinterest • Twitter • Instagram
Facebook • Pinterest • Twitter • Instagram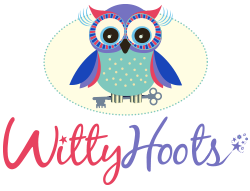 Facebook • Pinterest • Twitter • Google+
Be sure to follow my We Love Weekends Pinterest board, where you will find all of the posts I have featured and the collaborative We Love Weekends Pinterest board where you will find all the co-hosts featured post round-ups!
Follow Meghan @ PlaygroundParkbench's board We Love Weekends on Pinterest. Follow Peakle Pie's board We Love Weekends Co-Hosts Board on Pinterest.
---
We Love Weekends Link-Up
On to the main event!  Bloggers, please share your favorite activities, recipes, adventures and anything else that shows why YOU Love Weekends!  All linked posts will be displayed across all co-hosts' blogs, and our favorites will be featured and pinned.  Be sure to take a look around, check out the content from your fellow bloggers and leave a note to say #WeLoveWeekends! If you are not a blogger, feel free to check out all the great family-friendly content shared from the bloggers to see why We Love Weekends! Thanks for sharing your blog posts with all of us!  By linking up you give my co-hosts and me permission to use a picture from your post to feature individually or as part of a collage our sites or through social media sites such as Facebook or Twitter.  Pictures will only be used to feature the post that you shared and will always contain a link directly to your blog.