Happy Friday!  And welcome back to We Love Weekends, a weekly link-up party I host with four of my fellow kids' activity bloggers.  It gives our fellow bloggers a chance to share their great content, and a chance for you to get a wealth of great ideas to help your family love the weekends too!
Last Weekend
Spring has FINALLY arrived here in New England, and last weekend was literally the first semi-warm, sunny and beautiful weekend of the season.  We took full advantage of being outdoors, in spite of also having a birthday party and bridal shower on the calendar (and the Masters on TV).  The highlight was definitely Saturday morning's trip to the regional zoo.  It may not have all the big animals or features of a major city zoo, but it is perfect for preschoolers and toddlers, and you can walk the whole thing in 1.5 hours.
The girls were thrilled to just be outside, and I took advantage of the trip to work on my photography skills…
And of course no trip to the zoo would be complete without a carousel ride!  Lil' M, ever fearless, couldn't wait to ride the gorilla, and Big M, who just had to ride the carousel, opted to ride in a gondola.
How was your weekend?  I hope your weather was as beautiful as ours!
---
My Favorite Posts of the Weekend
With additional co-hosts and our weekly features, We Love Weekends is really growing.  We had so many great submissions last week, but these three posts were definitely my favorites!
My girls love all things princess, and LOVED the new Cinderella movie… so this adorable Mouse Finger Puppet from Study At Home Mama that was part of her family's Cinderella unit was a shoe in!
Lil' M is all about the po' (aka playdough) these days, so I am always on the look out for fun new ways to play with it.  I loved the Spring Garden Playdough from Homegrown Friends, since Big M is all about growing plants these days – an activity they both will enjoy.
And while my girls are not yet into Star Wars, I have an elementary-aged nephew who can probably recite every movie and name every character.  I couldn't wait to share these Star Wars Learning Activities from Brain Power Boy with his Dad, who is as big a fan as his son!
---
We Love Weekends Co-Hosts
We Love Weekends is brought to you each week by 101 Things to do with the Kids, Peakle Pie, Playground Parkbench, Something2Offer and Witty Hoots.  Please visit my co-hosts, check out their featured posts from last weekend, and follow them on social media.
Facebook • Pinterest • Twitter • Google+
Facebook • Pinterest • Twitter • Google+
Facebook • Pinterest • Twitter • Instagram
Facebook • Pinterest • Twitter • Instagram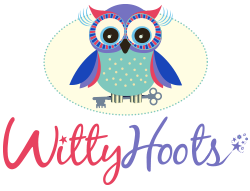 Facebook • Pinterest • Twitter • Google+
Be sure to follow my We Love Weekends Pinterest board, where you will find all of the posts I have featured and the collaborative We Love Weekends Pinterest board where you will find all the co-hosts featured post round-ups!
Follow Meghan @ PlaygroundParkbench's board We Love Weekends on Pinterest. Follow Peakle Pie's board We Love Weekends Co-Hosts Board on Pinterest.
---
 We Love Weekends Link-Up
On to the main event!  Bloggers, please share your favorite activities, recipes, adventures and anything else that shows why YOU Love Weekends!  All linked posts will be displayed across all co-hosts' blogs, and our favorites will be featured and pinned.  Be sure to take a look around, check out the content from your fellow bloggers and leave a note to say #WeLoveWeekends! If you are not a blogger, feel free to check out all the great family-friendly content shared from the bloggers to see why We Love Weekends!
Thanks for sharing your blog posts with all of us!  By linking up you give my co-hosts and me permission to use a picture from your post to feature individually or as part of a collage our sites or through social media sites such as Facebook or Twitter.  Pictures will only be used to feature the post that you shared and will always contain a link directly to your blog.