Happy Friday!  And welcome to another We Love Weekends link-up, featuring content from family-friendly bloggers around the web to inspire you and your family to love the weekend too!  Be sure to check out our favorite picks from last week, a Summer School Ideas for Preschoolers round-up.
---
Last Weekend
Summer kicks off the start of birthday season for our extended family.  So Saturday morning, we packed up the kids and the car and headed for the Berkshires to celebrate my niece's 10th birthday!  I can't believe she is already 10 years old.  It was a beautiful family party, with awesome food, and even better dessert.  Lil' M had her eye on the prize, and grabbed herself a finger full of icing while the rest of us were all busy singing!
On Sunday, we enjoyed a day at my in-law's lakeside home, soaking in the natural beauty of the Berkshires.  Nature is truly awe inspiring up there!
---
Summer School Ideas for Preschoolers
With Big M officially out of preschool for the summer, we have more time than ever to fill with at-home activities!  With that in mind, from all the posts last week I was drawn to these 3 great summer school ideas for preschoolers that you can share with them at home, while keeping their minds and hands busy until Fall.
My first feature is Rhythms of Play's DIY Outdoor Chalkboard.  I have serious DIY envy on this one.  My list of projects for the new house is growing by the day, and this has now taken top billing.  My girls love sidewalk chalk so much, and I know they would be beyond ecstatic to have their very own chalkboard.  Check out Nell's post for the full how-to!
Next up is a post from P is for Preschooler, who shared an awesome round-up of 10 Summer Science Activities.  From DIY Giant Bubbles to Solar Ovens to make your own s'mores to Pendulum Painting and more, there are weeks worth of great, science-inspired play activities for you and your preschooler to enjoy.
And last, but not least, you may have caught our post earlier this week on the Importance of Play for Early Childhood Development. Jamie, at Hands On As We Grow is a kindred spirit, and always has great ideas for early childhood-appropriate play.  She shared 8 Messy Play Ideas and why it is so important to let your kids be little, make messes and great memories!
Please check out all our featured posts, let us know if we missed one of your favorites from last week, and what your favorites are from this week too!
---
We Love Weekends Co-Hosts
We Love Weekends is brought to you each week by 101 Things to do with the Kids, Peakle Pie, Playground Parkbench, Something2Offer and Witty Hoots.  Please visit my co-hosts, check out their featured posts from last weekend, and follow them on social media.
Facebook • Pinterest • Twitter • Google+
Facebook • Pinterest • Twitter • Google+
Facebook • Pinterest • Twitter • Instagram
Facebook • Pinterest • Twitter • Instagram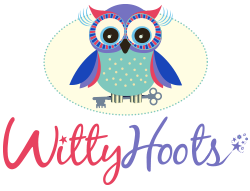 Facebook • Pinterest • Twitter • Google+
Be sure to follow my We Love Weekends Pinterest board, where you will find all of the posts I have featured as well as my and my fellow co-hosts weekly posts!
Follow Meghan @ PlaygroundParkbench's board We Love Weekends on Pinterest.
---
We Love Weekends Link-Up
Now, for the link-up!  Bloggers, please share your favorite activities, recipes, adventures and anything else that shows why YOU Love Weekends!  All linked posts will be displayed across all co-hosts' blogs, and our favorites will be featured and pinned.  Be sure to take a look around, check out the content from your fellow bloggers and leave a note to say #WeLoveWeekends!If you are not a blogger, feel free to check out all the great family-friendly content shared from kid-bloggers everywhere to see why We Love Weekends!
Thanks for sharing your blog posts with all of us!  By linking up you give my co-hosts and me permission to use a picture from your post to feature individually or as part of a collage our sites or through social media sites such as Facebook or Twitter.  Pictures will only be used to feature the post that you shared and will always contain a link directly to your blog.