Happy Friday, y'all!  It's time for another edition of We Love Weekends – a chance for all our favorite family-friendly bloggers to share their great ideas with you for inspiration to help you and your family love the weekend too.  This week, we are our featured favorites from last week's link-up all center around an alphabet theme.  School may be out for the summer, but that doesn't mean the learning has to stop!  Be sure to check out our featured favorites, as well as all the new posts shared this week at the end.
---
Last Weekend
Last weekend was the first time in a long time that Big M and I got to spend some quality 1-on-1 time together.  Since Lil' M arrived on the scene, our solo Mommy & Me dates have become a thing of the past.  I spend lots of quality time with Lil' M when Big M is at preschool, so last Saturday was really special, and we both enjoyed it.
First, we headed to one of Big M's first friend's birthday parties.  We met this family when Big M was about 8-9 months old, at our first ever Mommy & Me class at MyGym.  Three years later, we are all still friends – it has been so much fun to watch these kiddos grow up together…
And the birthday party was a return to the scene of where we all first met.  If you've never been to a MyGym, we can't recommend it enough.  Both my girls have loved their time there, and they put on a great birthday party for any age group.  We had Big M's first birthday there, and the one this weekend for preschoolers was just as awesome.
Post-party, with Daddy home with Lil' M, we continued our mother-daughter outing with a little pampering at the nail salon.  We don't do this very often – in fact, I was finally able to use a gift certificate I got for my birthday back in January!
Gotta get those toes looking sharp for sandal season!  How was your weekend?  Stay tuned for next week's report – Big M's first dance recital is this weekend!!!
---
Now I Know My ABCs…
At nearly 4, Big M has mastered singing the alphabet and recognizing her letters and is now working on letter sounds and letter formation.  Lil' M, approaching 2, is still working on singing her ABCs, and thinks all letters are A or M!  This week, our featured favorites are all awesome activities you can do at home foster your child's ABCs expertise over the summer.
First up, we loved A Little Pinch of Perfect's Q is for Queen post.  Including a free printable, this is a full fledged lesson, including a craft, as well as a royally-inspired math game.
And since you all already know I am a sucker for trash to crafting treasure, it's no surprise that I loved this recycled plastic bottle turned into a fly craft from Stella 123's F is for Fly post.
Last but not least, a recurring featured blogger, Hands On As We Grow always has great ideas, combining gross motor and learning activities.  This week is no exception with her Fun Ways to Learn on the Trampoline, featuring ABCs and 123s.
If you enjoy these 3 ABCs features, you might also enjoy:
---
We Love Weekends Co-Hosts
We Love Weekends is brought to you each week by 101 Things to do with the Kids, Peakle Pie, Playground Parkbench, Something2Offer and Witty Hoots.  Please visit my co-hosts, check out their featured posts from last weekend, and follow them on social media.
Facebook • Pinterest • Twitter • Google+
Facebook • Pinterest • Twitter • Google+
Facebook • Pinterest • Twitter • Instagram
Facebook • Pinterest • Twitter • Instagram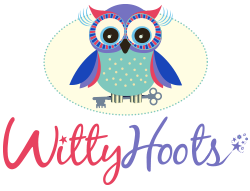 Facebook • Pinterest • Twitter • Google+
Be sure to follow my We Love Weekends Pinterest board, where you will find all of the posts I have featured as well as my and my fellow co-hosts weekly posts!
Follow Meghan @ PlaygroundParkbench's board We Love Weekends on Pinterest.
---
We Love Weekends Link-Up
Now, for the link-up!  Bloggers, please share your favorite activities, recipes, adventures and anything else that shows why YOU Love Weekends!  All linked posts will be displayed across all co-hosts' blogs, and our favorites will be featured and pinned.  Be sure to take a look around, check out the content from your fellow bloggers and leave a note to say #WeLoveWeekends!If you are not a blogger, feel free to check out all the great family-friendly content shared from kid-bloggers everywhere to see why We Love Weekends!
Thanks for sharing your blog posts with all of us!  By linking up you give my co-hosts and me permission to use a picture from your post to feature individually or as part of a collage our sites or through social media sites such as Facebook or Twitter.  Pictures will only be used to feature the post that you shared and will always contain a link directly to your blog.