Happy Friday, y'all!  If you're new around here, I'm Meghan, the founder of Playground Parkbench.  I write about parenting, household tips, and at-home activities for kids.  Every Friday, I partner with four of my fellow bloggers to bring you We Love Weekends, an open forum for our favorite family-friendly bloggers from around the world to share their best ideas with you, to help you and your family love the weekend too!  I also feature my favorite posts from the week before – this week's features will give you great ideas for your July 4th party, arguably the best long weekend of summer, coming up next weekend!
---
Last Weekend
Last weekend was a big one in our house.  In addition to being Father's Day, it was also Big M's first dance recital. On Saturday, while Daddy went to the Yankee's game, the girls helped me wrap his gift, with their own custom wrapping!
The rest of the weekend revolved around the big show… getting ready, rehearsal, getting ready again, and the main event!  Having never been a dancer, little did I know what all being a Dance Mom entails…  But Daddy was a great sport about spending his Father's Day watching Big M's first 'big show'.  She is still telling everyone how everyone clapped and cheered for her, and her favorite part – getting flowers from Daddy!
---
July 4th Party Fun
We have been busy doing all things red, white and blue as we gear up to celebrate one of our favorite weekends of the summer, Independence Day.  So we were thrilled to have a great selection of ideas to add to our mix from last week's We Love Weekends.  Hopefully, our three featured posts of the week will help inspire your July 4th Party Fun as well!
Up first, no summer party is complete without S'mores!  But not everyone has an outdoor fireplace or firepit to make them.  Everyone does have a microwave or oven though!  We love this S'mores Dip from Michelle at Love Lines from God.  Can't wait to make some and try it.
For a little party activity fun, don't miss these Rocket Flyers from Brain Power Boy.  Using simple materials and rubberbands, kids of all ages can launch their own, safe rockets.
And last but not least, we love these American Flag Cookie Bars from Danielle at Mom Inspired Life.  Make them all yourself for the dessert table, or lay out the components and set it up as a kids' decorating activity station.
In search of some more July 4th ideas?  Don't miss our favorite red, white and blue activities…
DIY Liberty Crowns for July 4th
And stay tuned… we have a few more Independence Day posts to come before the big event next weekend!
---
We Love Weekends Co-Hosts
We Love Weekends is brought to you each week by 101 Things to do with the Kids, Peakle Pie, Playground Parkbench, Something2Offer and Witty Hoots.  Please visit my co-hosts, check out their featured posts from last weekend, and follow them on social media.
Facebook • Pinterest • Twitter • Google+
Facebook • Pinterest • Twitter • Google+
Facebook • Pinterest • Twitter • Instagram
Facebook • Pinterest • Twitter • Instagram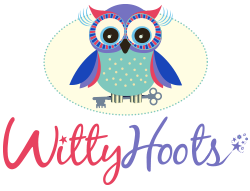 Facebook • Pinterest • Twitter • Google+
Be sure to follow my We Love Weekends Pinterest board, where you will find all of the posts I have featured as well as my and my fellow co-hosts weekly posts!
Follow Meghan @ PlaygroundParkbench's board We Love Weekends on Pinterest.
---
We Love Weekends Link-Up
Now, for the link-up!  Bloggers, please share your favorite activities, recipes, adventures and anything else that shows why YOU Love Weekends!  All linked posts will be displayed across all co-hosts' blogs, and our favorites will be featured and pinned.  Be sure to take a look around, check out the content from your fellow bloggers and leave a note to say #WeLoveWeekends!If you are not a blogger, feel free to check out all the great family-friendly content shared from kid-bloggers everywhere to see why We Love Weekends!
Thanks for sharing your blog posts with all of us!  By linking up you give my co-hosts and me permission to use a picture from your post to feature individually or as part of a collage our sites or through social media sites such as Facebook or Twitter.  Pictures will only be used to feature the post that you shared and will always contain a link directly to your blog.