Happy Friday… and welcome to We Love Weekends!  A place where our favorite bloggers from around the globe link up their best family-friendly content to inspire you and your family to have fun together and love your weekend.
Last Weekend
Last Saturday had been highlighted on our calendar for a while… ever since watching The Masters this year with Daddy, Big M has been bitten by the golfing bug.  She expressed so much interest, we signed her up for a junior golf clinic at a local golf club.  She picked out a special golf shirt, and every day for the last month has pointed it out in her drawer and told me how she can't wear it to school – it's only for her golf lesson!
So finally, last Saturday, the day of the golf clinic arrived.  She was beyond excited, and could barely sit at the table for lunch before her lesson.  She was definitely the youngest of the bunch, but loved every second and cried when it was over.  For her first time, she definitely shows some good form!  This may be just the sport for our little Neatnik… her biggest concern was whether the ball gets dirty when it goes in the hole!
---
My Favorites from Last Week
No official theme this week, but these are the three posts that I loved most… it's always hard to choose, and love looking through the expanding set of choices every week to make my picks!
With two girls under 4, princesses, playing princesses, dressing up like princesses and anything about princesses is a huge hit.  Big M has been on a quest to grow her hair long enough for a proper 'Elsa braid' for about 6 months now.  So when I saw this amazing post from Little Worlds to Make Your Own Princess Hair, I was instantly smitten!  I pretty much love everything Little Worlds does, and this latest post is a prime example of her creativity and imagination!
Living by the beach, we are big shell collectors, and as I shared last week – have a collection the girls enjoy playing with.  I am always on the lookout for fun and creative ways to turn our beach finds into something, and loved these TMNT Shells from There's Just One Mommy.  As she accurately points out – you can make your very own 'heroes in a half shell!'  Ahh, childhood memories.
And last but not least, while at 22 months, Lil' M is already quite the chatter box, I have many fellow mommies in my birthing group expressing concern over their little ones' limited vocabularies.  And it was not long ago that I too was one of those concerned mommies with Big M, who took her time being verbal (only to never stop once she started!).  I love these great tips from Hands On As We Grow to Increase Your Child's Vocabulary Through Play!  All great ideas, and so much more practical and natural than flash cards.
Be sure to pay a visit to all our featured favorites, and check out my co-hosts' posts for theirs as well.  What were some of your favorite posts shared last week?
---
We Love Weekends Co-Hosts
We Love Weekends is brought to you each week by 101 Things to do with the Kids, Peakle Pie, Playground Parkbench, Something2Offer and Witty Hoots.  Please visit my co-hosts, check out their featured posts from last weekend, and follow them on social media.
Facebook • Pinterest • Twitter • Google+
Facebook • Pinterest • Twitter • Google+
Facebook • Pinterest • Twitter • Instagram
Facebook • Pinterest • Twitter • Instagram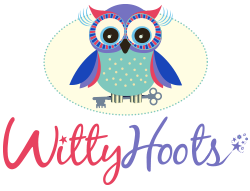 Facebook • Pinterest • Twitter • Google+
Be sure to follow my We Love Weekends Pinterest board, where you will find all of the posts I have featured as well as my and my fellow co-hosts weekly posts!
Follow Meghan @ PlaygroundParkbench's board We Love Weekends on Pinterest.
---
We Love Weekends Link-Up
Now, for the link-up!  Bloggers, please share your favorite activities, recipes, adventures and anything else that shows why YOU Love Weekends!  All linked posts will be displayed across all co-hosts' blogs, and our favorites will be featured and pinned.  Be sure to take a look around, check out the content from your fellow bloggers and leave a note to say #WeLoveWeekends! If you are not a blogger, feel free to check out all the great family-friendly content shared from kid-bloggers everywhere to see why We Love Weekends!
Thanks for sharing your blog posts with all of us!  By linking up you give my co-hosts and me permission to use a picture from your post to feature individually or as part of a collage our sites or through social media sites such as Facebook or Twitter.  Pictures will only be used to feature the post that you shared and will always contain a link directly to your blog.