I am so thrilled to join 4 of my fellow family-friendly bloggers as co-hosts of We Love Weekends.  Every week, I share my favorite activities with you.  We Love Weekends opens the floor up to bloggers across the internet to share all their great ideas with you as well!
---
Last Weekend
Confession – last weekend, I did not love so much.  We raced around like mad men Saturday morning preparing our house for a showing (the worst, but oh so necessary, part of having your house on the market), and drug the girls out of it before they could mess anything up again.  The highlight of the weekend was definitely taking them out to lunch.  We went to a new place, and played Big M's favorite game these days – I spy, with my little eye… They were so well behaved, Big M got to order dessert… vanilla ice cream with whip cream and 'sparkles', aka sprinkles!  And she was sweet enough to share with Lil' M too.
Lunch was the highlight because after our crazy week, I finally succumbed to a cold I had been successfully fighting for days.  I was in bed by 7:30PM Saturday night, blissfully slept for 3 hours during the day Sunday (thank you hubby for granting me a desperately needed sick day), and after another early night in bed, miraculously woke up Monday able to breathe and function again.
That makes this weekend so much more exciting – not only is it a 3-day weekend, it's a holiday weekend!  The M's are super excited for 'Easter Day', and can't wait for their Easter egg hunt.  We have been prepping for days, making decorations, attempting to answer questions about its 'real meaning' in terms a preschooler can understand, coloring eggs, and I even already got their baskets ready!  The excitement and magic of the holidays through the eyes of children is truly contagious.
---
Featured Posts
While I am a new co-host to We Love Weekends, I have been an avid contributor and follower for months.  So I am so excited to share my favorite posts from last week's link up, after just observing from afar…
From Mini Monets and Mommies: Jelly Bean Water Color Paints… turn some of that Easter Basket filler into art next week with this creative, non-toxic method to create your own water colors!
Thumbprint Butterfly Cards from Mommy Crusader and Her Knights and Ladies will make the perfect Mother's Day cards for all the mothers, grandmothers and God mothers in your life.
And last but not least, from Just Another Mom, a great round up of 20+ Easter Bunny crafts and the history of How the Easter Bunny Came to Be.  The origin of Easter and Christmas was the subject of my college theology final paper my freshman year of college, so I can completely vouch for the accuracy of her story too!
---
We Love Weekends Co-Hosts
We Love Weekends is brought to you each week by 101 Things to do with the Kids, Peakle Pie, Playground Parkbench, Something2Offer and Witty Hoots.  Please visit my co-hosts, check out their featured posts from last weekend, and follow them on social media.
Facebook • Pinterest • Twitter • Google+
Facebook • Pinterest • Twitter • Google+
Facebook • Pinterest • Twitter • Instagram
Facebook • Pinterest • Twitter • Instagram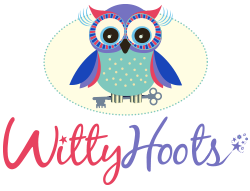 Facebook • Pinterest • Twitter • Google+
Be sure to follow my We Love Weekends Pinterest board, where you will find all of the posts I have featured and the collaborative We Love Weekends Pinterest board where you will find all the co-hosts featured post round-ups!
Follow Meghan @ PlaygroundParkbench's board We Love Weekends on Pinterest. Follow Peakle Pie's board We Love Weekends Co-Hosts Board on Pinterest.
---
We Love Weekends Link-Up
So, without further ado, bloggers, please share your favorite activities, recipes, adventures and anything else that shows why YOU Love Weekends!  All linked posts will be displayed across all co-hosts' blogs, and our favorites will be featured and pinned.  Be sure to take a look around, check out the content from your fellow bloggers and leave a note to say #WeLoveWeekends!
If you are not a blogger, feel free to check out all the great family-friendly content shared from the bloggers to see why We Love Weekends!
Thanks for sharing your blog posts with all of us!  By linking up you give my co-hosts and me permission to use a picture from your post to feature individually or as part of a collage our sites or through social media sites such as Facebook or Twitter.  Pictures will only be used to feature the post that you shared and will always contain a link directly to your blog.