This is a sponsored post on behalf of Learning Resources. As always, all opinions remain 100% my own. Catch all our playdate ideas in our guest post this month on the Learning Resources blog.
I already have 3 kids under 6 of my own at home all summer. The last thing I need is more kids to be responsible for… but hear me out. Sometimes the laws of parenting defy the rules of mathmatics, and playdates is one of them. When either of my girls have a friend over, they all play together better, and it actually makes my life easier. Here are my 5 top tips for making it work – complete with ideas for playdate games, playdate tips, and ways to keep you sane!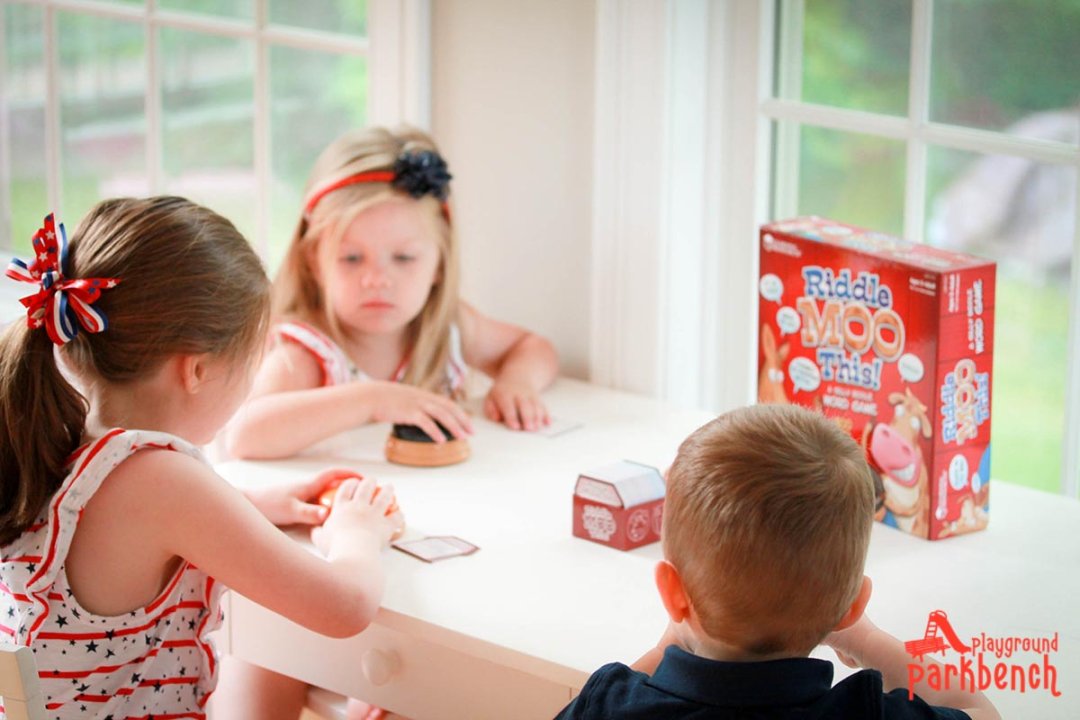 ---
5 Simple Steps to a Successful Summer Playdate
How many times have you heard this one this summer: "Mom, can we have a playdate?" After seeing friends at school regularly all year, in the summer, the kids really do miss their friends. And while adding another child to the mix may seem like more work, in many ways, it can make your life as a mom home with the kids all summer easier. I promise. I use these 5 simple playdate tips work for everyone involved.
Set the schedule
When you call your fellow parent to schedule a playdate, be sure to be crystal clear on timing… both for the start and the END of the playdate.  Sometimes, it can be helpful to have other plans as a backstop – and make them clear in advance.
M would LOVE to have Susie over to play on Friday at 10AM. But we have to be at her swim lesson by 1:30, so we will have to wrap it up by 1.
There is nothing worse than when guests overstay their welcome – especially if you have somewhere else to be. So make it clear from the get-go the start and end time. And notice I said call – texting is convenient, but often creates miscommunications. A call will also make it possible to talk about a few other important playdate items.
Who stays… who goes?
If your children are still relatively young, most parents will feel more comfortable staying with their child for a playdate… and as the host, you are likely more comfortable with that as well. Playdates are as much an opportunity for parents to socialize, as it is for the kids!
But be clear that you would like the parent to stay when you make the invite:
We can catch up over coffee while the kids play.
If there is more than one child in the family, and you plan for the parent to stay, prepare for and make clear that additional child guests are welcome as well. As your children get older, you may be more comfortable with just dropping them off. My oldest is going to kindergarten this Fall, and we just reached this stage. But only at her closest friend's house where I am also very close with the mom.
Ask key questions
If you don't know your child's playmate well, be sure ask important safety questions when planning the playdate too.
Does your child have any allergies?

Where can I reach you during the playdate?

Does your child use a carseat or booster seat in the car?

Can your child swim?
These questions may vary based on your playdate plans or if the parent will be staying, but are important to know in advance. My daughter has a severe cat and dog allergy – if her friend's homes have animals, it is important for me to know in advance to give her allergy medications or to plan the playdate for a different location.
Your house, your rules
Disciplining someone else's children can always be uncomfortable, especially if the other parent is present. An easy playdate tip? You can alleviate any awkwardness by making clear your house rules at the outset of the playdate. Keep them few and make them clear. In our house, there are three simple rules.
All food and drink stays at the kitchen table.

Toys stay in the playroom.

We treat each other with kindness, respect and keep hands to ourselves.
Every family has different rules, but by outlining yours from the start, there are no misunderstandings or confusion. It also informs the fellow parent and kids of your expectations.
Limit the destruction… and make way for fun!
One of the most overwhelming parts of a playdate can be the clean-up afterward. When kids are in a new place, with new toys to them, there is often an urge to play with all the things everywhere… resulting in mess strewn from one end of your home to the other.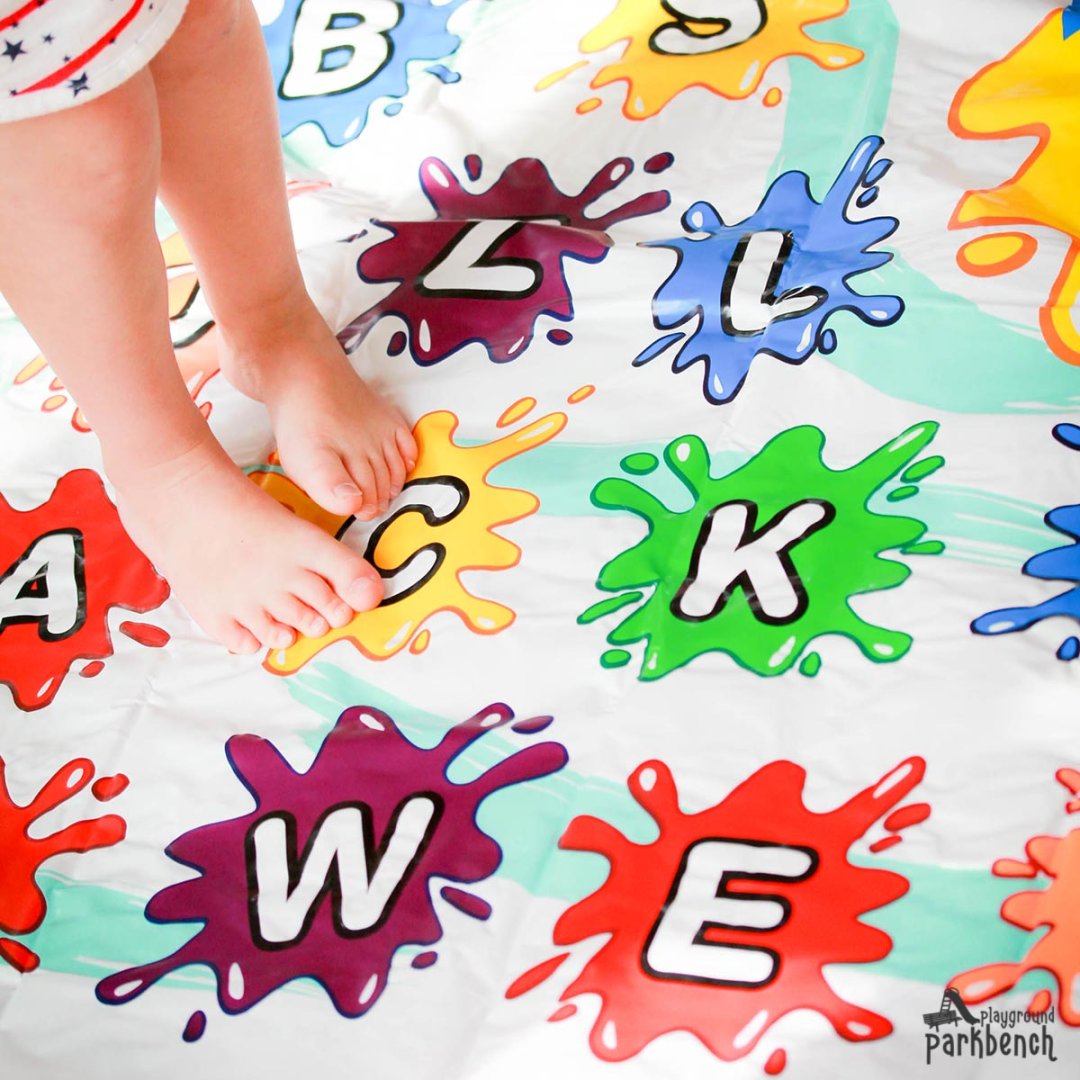 A super easy way to limit the mess is to start with pre-planned playdate ideas. This month, our guest post for Learning Resources shares some of our favorites – easy ways to turn fun playdates into hands-on learning experiences too. Featuring our favorite games, quick and easy craft activities, sensory bins, and more. Check out two of our favorite games for multi-age groups: Alphabet Marks the Spot and Riddle Moo This! Both are awesome for playdates, family game nights and the components can be used outside of game play as well.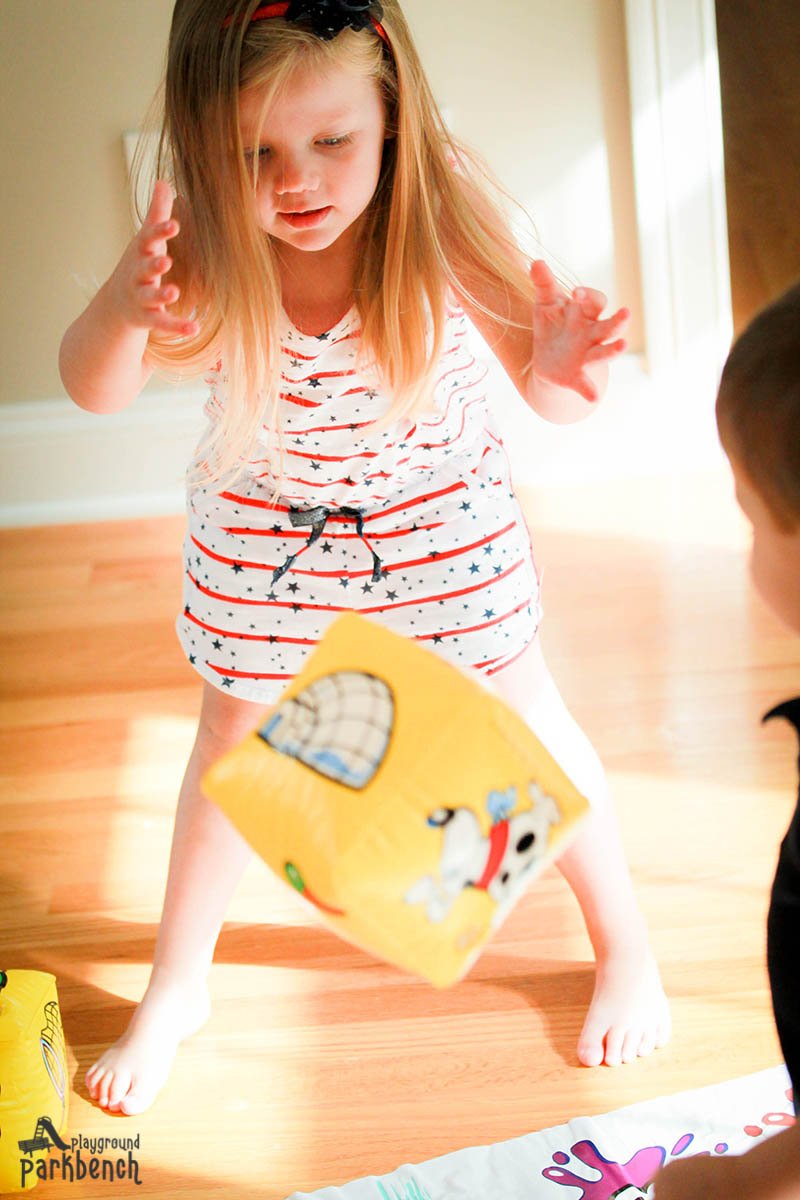 While the kids are certainly free to play, starting with a pre-planned activity or game serves a few purposes. First, it establishes the location of the playdate – your kids' playroom, the family room, or your child's bedroom – as opposed to turning your whole house into a free for all. Second, it also establishes a set of toys to play with instead of kids heading to the playroom and dumping every bin from the shelf.
---
Be sure to check out all our learning through play playdate ideas over on the Learning Resources blog this month. And share your favorite playdate ideas with me and Learning Resources across social media with #PlayandLearnPlaydate! For more easy playdate ideas, follow me on Instagram or check out my Kids Activities board on Pinterest.
Love it? PIN THIS!