Do you have a project you did as a child that really stayed with you? For me, this is it… one summer, I went to a summer art program my mom was teaching and we made Japanese Fish Art, or gyotaku. It was the summer after second grade, I was 8, and I still remember it vividly like it was yesterday. Clearly, I had to make fish prints with the kids… and since it involves REAL fish (science), paint (art) and ancient art technique (history), it's the trifecta of kids learning activities!
---
What is Gyotaku?
First, the history and cultural part of the activity. What exactly is gyotaku? It is a Japanse word originating from 'gyo' meaning fish, and 'taku' meaning rubbing. The practice dates back to Japanese fisherman in the mid-1800s, who used the technique to record their catches. It eventually evolved into its own form of art, with all range of nature prints.
I love this quote from Naoki, a Gyotaku artist:
We fish to eat, and print what we fish to remember and share the experience.
You can use this technique to print your son or daughter's first catch, make a keepsake from your summer excursion or memorable family meal. Before making our Japanese fish prints, I printed a few gyotaku samples for the girls to study, along with their print subjects!
Making Your Own Japanese Fish Art
The coolest part about print making as an art technique is that even the youngest artist can make prints. To make Japanese fish prints, you will need a fish (or other sea creature of your choosing), acryclic paint, a brush and material to print on. When I made them at my summer program, we used tissue paper, which is highly effective and affordable for doing this with large groups. But the prints come out in even cooler detail on t-shirts.
Supplies
Fish (real or rubber for print making
)
Acrylic paint

Foam brush

Tissue paper
Children's t-shirts
I found a fun assortment of children's t-shirts for our prints for $3-4 each on summer clearance at Old Navy. If you are doing this as a class and want to make shirts, consider asking parents for an activity fee or to bring in a t-shirt for each child to print.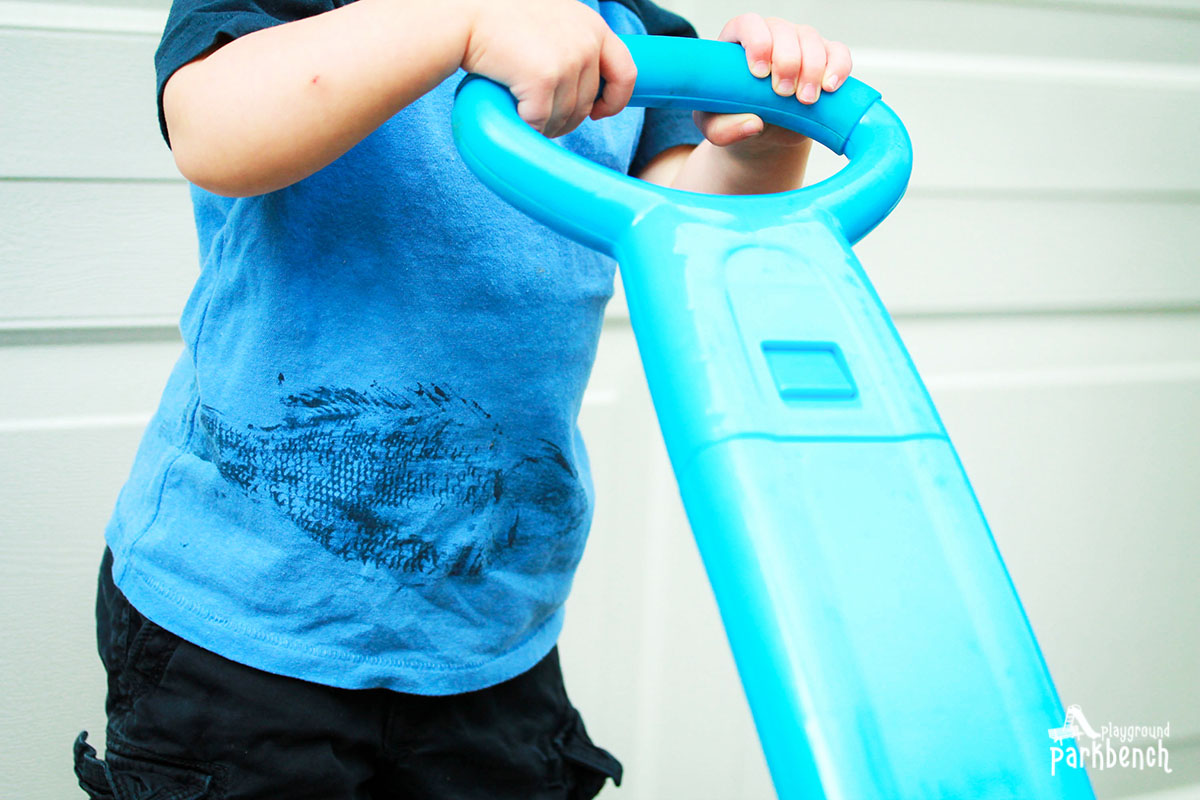 Confession – I didn't catch our subjects. I picked them up from the seafood counter at our grocery store. You can get a whole fish for a few dollars, and a small lobster for a few more. I got it already cooked to save money and save me from having to commit lobster homicide. But if you prefer, you can get rubber fish specifically for gyotaku prints.
Step by Step Directions for Japaense Fish Art
First, cover your table with a trashable layer – one of my go-to techniques for easy clean-up when crafting with kids. Then lay your printing subject flat on the table.
Next, you want to cover it with a thin, even layer of acrylic paint. Make sure to cover all the details of the fish you want to print – the fins, tail. You will also pick up more detail if you apply paint against the scales, moving your brush from tail to head.
Once the fish is painted, cover it with your printing material – tissue paper or t-shirt. Lay it down gently, then press and rub over the entire fish. I recommend letting your kids do it with tissue paper first to get a feel for it, before printing their shirt.
Lift to reveal your print!
Try it with all kinds of creatures… the lobster was a little tougher to work with than the fish, but with cool end results.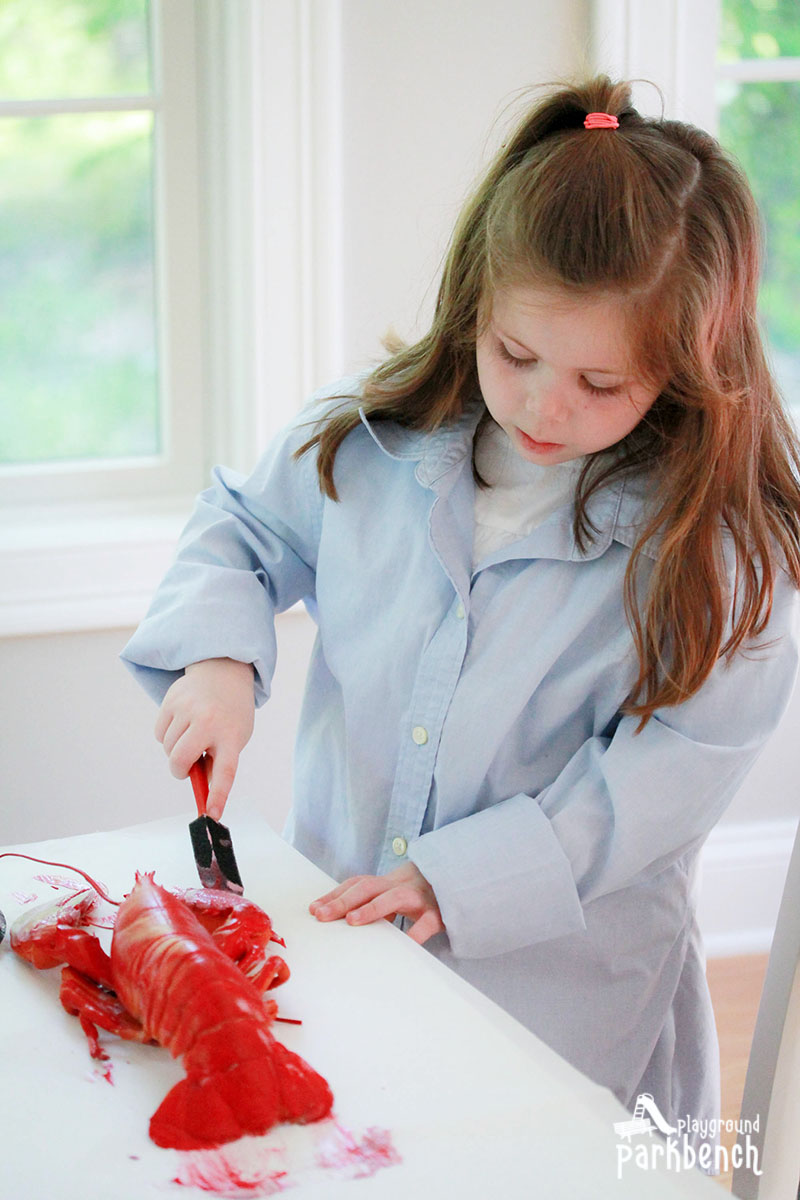 If printing on shirts, consider fish placement. We printed along the side on some of our shirts, so you catch the head from the front and tail from behind.
Want to see how quick and easy it really is? Watch the short how-to video below from our Facebook page!
---
This is the first post in our brand new series this summer, exploring Ancient Art Techniques from Around the Globe. Stay tuned for more to come – and follow our Art for Kids board on Pinterest to catch them all, as well as posts from our Art History for Preschoolers series. This would also make the perfect art addition to any Ocean Theme Unit Study.
Love it? PIN THIS!