Last year, our most popular kids activity series by far was Exploring Art History with Preschoolers. We continue to add to it over time, featuring simplified artistic techniques and fun books about art for kids. Today, my friend Nicola from Crafty Kids at Home is sharing some awesome kids painting ideas inspired by Impressionist Claude Monet for kids.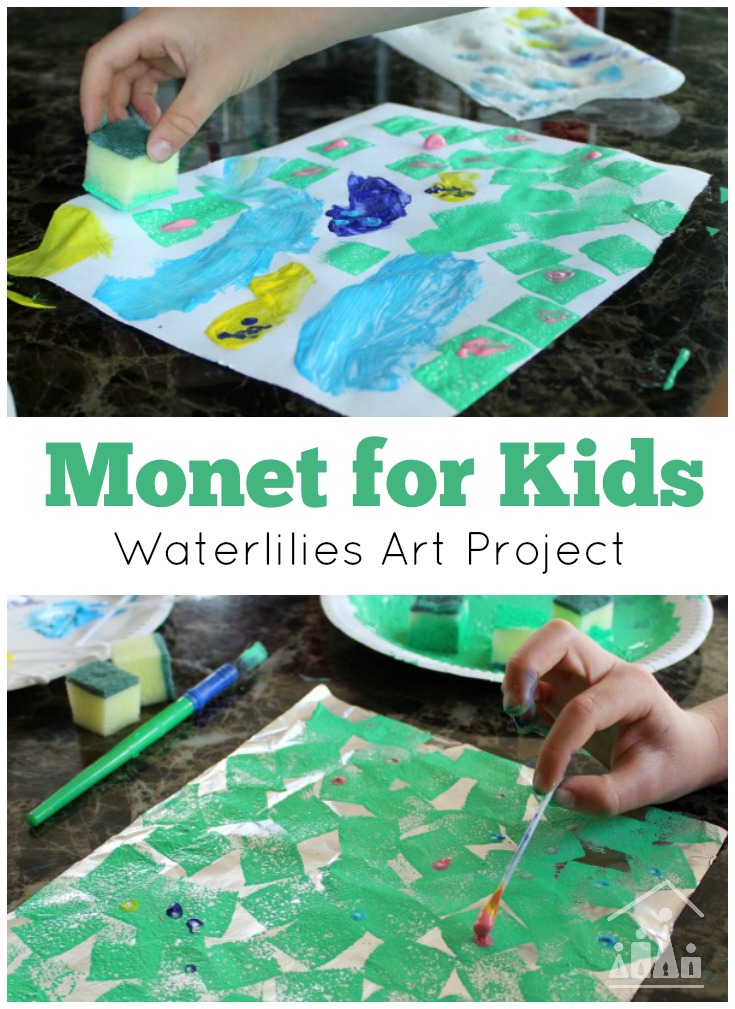 ---
Painting Ideas Inspired by Monet's Water Lilies
Thank you so much to Meghan for inviting us over to share a really cool kids painting idea with you all. Over here at Crafty Kids at Home, we love nothing more than settling down to an afternoon painting, experimenting with different art techniques and trying out different painting tools. What is your favourite way to paint?
Last year I began to introduce my kids to works of art by famous artists. We have taken trips to the library and to art galleries and bought far too many art books to look through. And we have explored many online resources. My kids have been fascinated and have really risen to the challenge of creating their own mini masterpieces after our research.
Claude Monet for Kids
Claude Monet is one of my own favorite artists, so it was a delight to research his works of art with my kids. Looking at Monet's famous Water Lilies paintings in books and online really got my kids creative juices flowing. They couldn't wait to get started on creating some water lilies of their own.
Supplies
Paint
Sponges
Q-tips
Foil
Paper

Painting our Monet-Inspired Water Lilies
We started out painting some water lilies on foil. The smooth shiny surface of foil is reminiscent of a shimmering lake, so we thought it made the ideal canvas.

Introducing different materials for your kids to paint on, is a brilliant way to engage them in a new art project. We love to paint on foil, cardboard, brown parcel paper and even bubble wrap.

My kids used the mini sponges to dab different colors of paint over their foil. Then used q-tips to add more paint to open up their colorful water lilies into full bloom.

Once the foil had run out, they were keen to keep going with the activity. So I grabbed some paper and bubble wrap and let them carry one whilst I began to tidy up a little around them.
More Monet Inspired Art Activites for Kids
Looking for more Monet activities for kids? Check out these 10+ Monet Art for Kids of all ages, featuring different techniques, from resist art to sensory bins, collages to finger painting.
More about Crafty Kids at Home
Nicola writes at Crafty Kids at Home, where she regularly shares her passion for nurturing young imaginations through art and play. A busy mum to 3 kids, ages 9, 7 and 4, all of her activities are tried and tested by her own kids, often by all 3 of the kids together – offering great activity ideas for families with multiple kids of varying ages. Nicola and her family live in Ireland.
You can follow her here on Facebook, Pinterest, Instagram and Twitter.
---
Check out Crafty Kids at Home for even more kids painting ideas. You can also find more ideas for Exploring Art History with your preschooler on our series landing page, featuring ideas from Picasso to Pollock and Matisse to Warhol.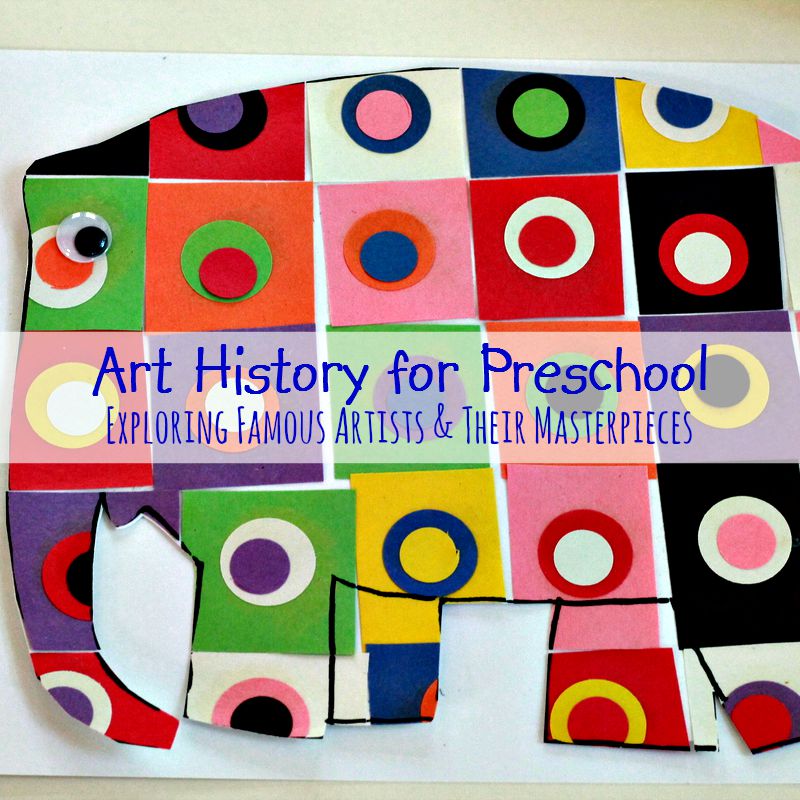 See all of these and more on our Art for Kids board on Pinterest!