I received complementary product from The Easter Story Egg to facilitate this post and giveaway. As always, opinions remain 100% my own.
Who does't love to celebrate Easter? I love the celebration of Spring, the warmer days, and the flowers blooming, as much as my kids love the Easter egg hunts and chocolate bunnies. But as a Christian family, I also think it is important to help my children understand the true meaning of the Easter season, which is the very foundation of our Christian faith. Here are 5 ways to share and celebrate the Easter story for kids that help convey the meaning of the season!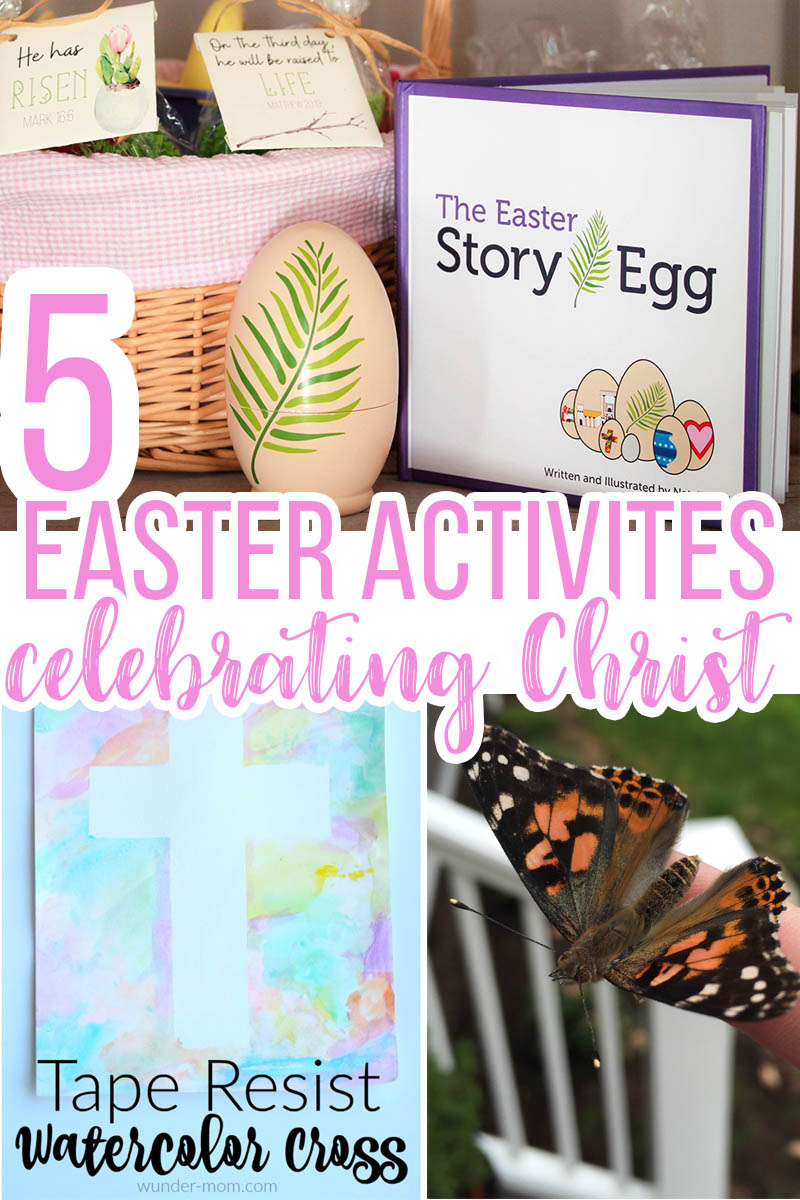 ---
Celebrating the Christian Easter Story for Kids
Helping young kids make the connection between secular Easter traditions and the Christian history of Easter is not easy. Advent traditions and explaining Christmas as the celebration of Jesus' birthday is much easier for them to grasp and for parents to explain. How do you explain to preschoolers the day we celebrate with Easter egg hunts and chocolate bunnies is in commemoration of Christ's death and resurrection?
I find it easiest to explain something so tragic and intangible through hands-on activities, symbolic of these critical founding events of our Christian faith. These 5 kids activities do just that, and are a great way to celebrate the Easter Story and its meaning with your kids. Be sure to enter to win our Easter Story Egg giveaway at the end of this post!
From the makers of The Star from Afar advent tradition, comes the Easter Story Egg. This beautiful set of 7 wooden nesting eggs can be shared each day of Holy Week, from Palm Sunday through Easter Sunday. Purchase your own and use discount code DISCOVERTHESTORY to save 10% off a set for your family.
The corresponding book features a rhyming story for each day and egg, and a representative Bible verse.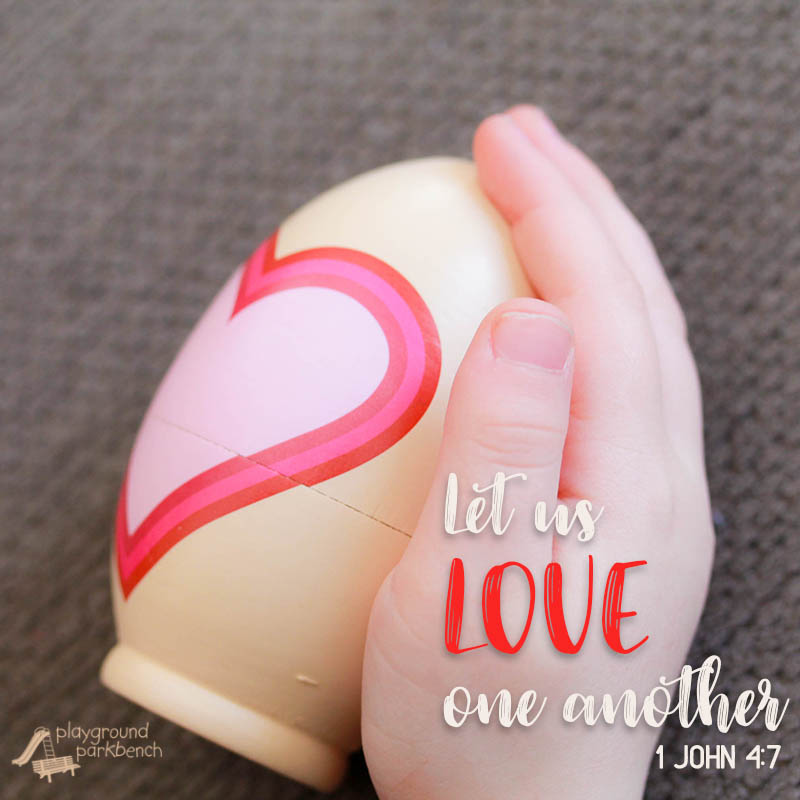 Open an egg and share a story each day, or place the heirloom quality nesting eggs and book in your child's Easter basket to read it all on Easter Sunday.
My favorite is the empty 'tomb' egg. My daughter's face was priceless, when she announced "It's empty!"
Make Palm Cross for Palm Sunday
This activity would go perfectly with the first nesting egg and story too! Ever wonder how to fold your Palm Sunday frond into a cross? This tutorial from will teach you how to make Palm Leaf Crosses, and you can do it with paper too.
Raise and Release Butterflies
Many natural aspects of Spring, like flowers and butterflies, are symbolic of Christ's death and resurrection. Julie at My Mundane and Miraculous Life shares a great activity using butterflies to talk about the Crucifixion on Good Friday. You can raise and release butterflies
with an affordable kit too!

Tape Resist Cross
Another simple craft to help tell the Easter story for kids is this Tape Resist Watercolor Cross from Wunder Mom. I love that it is easiest enough for toddlers to create, while being very symbolic of the Easter story.  The tape is darkness, and when removed the cross stands out bright and white.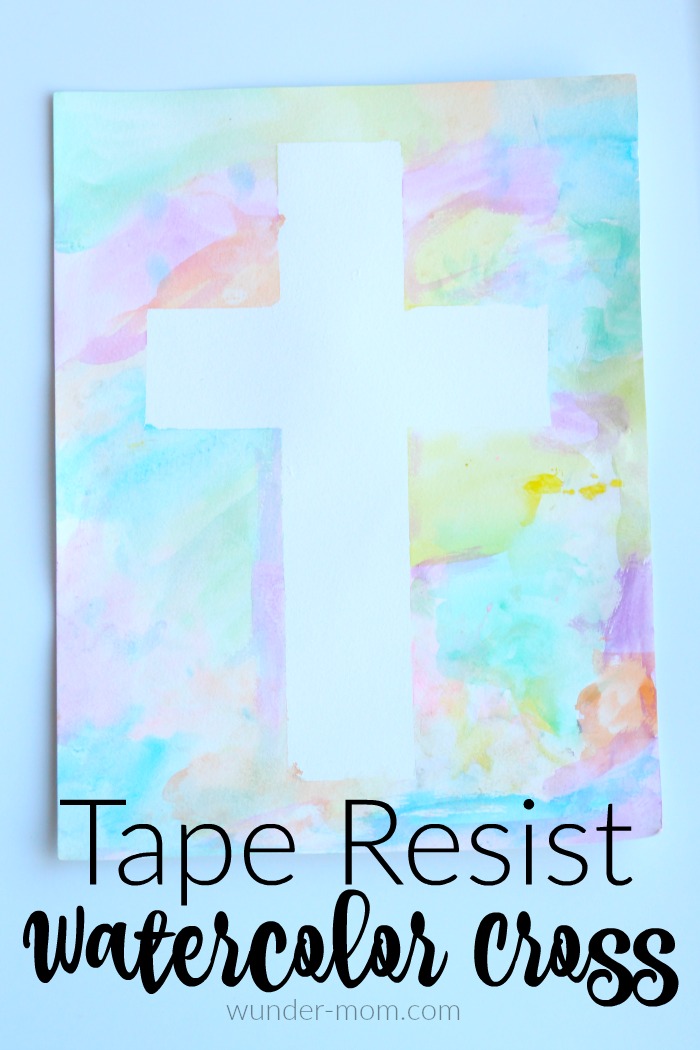 Grow a Garden
To me, planting a garden from seeds is the ultimate representation of the Easter story that your kids can identify with as well. A seed seems dead, and can lie dormant all winter. But when you plant it, in Spring, it comes to life and bears flowers and fruit.
Give the gift of life and celebrate the Easter story with these printable seed envelopes featuring Biblical verses. A perfect addition to any Easter basket.
Win an Easter Story Egg set of your very own! Enter to win the giveaway below, and share it with your friends to earn more entries. Giveaway ends March 30, 2017. Feel free to return daily to earn more entries!
One winner will receive one Easter Story Egg set, including the 7 wooden nesting eggs and corresponding story book packaged in a boxed set.  Open to US residents only. Upon selection, winner must provide their mailing address for receipt of prize.
---
How does your family celebrate Easter? For more family Easter traditions, check out my favorite childhood Easter tradition – Cascarones! You can find all of these and more on my Easter board on Pinterest.